10 Day Antarctica Itinerary: Discovering the 7th Continent
Once the Antarctic Convergence is left in our wake, you will truly begin your Antarctic adventure. It is perhaps the first sight of land itself that is embraced as the true beginning of any Antarctic expedition. You will begin to appreciate why this region has long captivated the attention of explorers and travelers alike. Every time we visit Antarctica, we witness something new or unexpected, which means that your expedition will be unlike any other—creating a unique, personal experience.
It's literally like night and day going from the Drake Passage to opening your porthole window on calm waters and seeing ANTARCTICA!
Each day, you will take Zodiac excursions from the ship to explore local bays, channels and landing sites. With wildlife always at the forefront of our minds, you will visit penguin rookeries, scout for humpback and minke whales, and search for a number of southern seal species, including the cunning leopard seal.
The expedition team literally found and brought us to every animal you can imagine seeing. Like, someone is on whale-watch duty all the time even when the ship is cruising, and they make announcements when they spot them!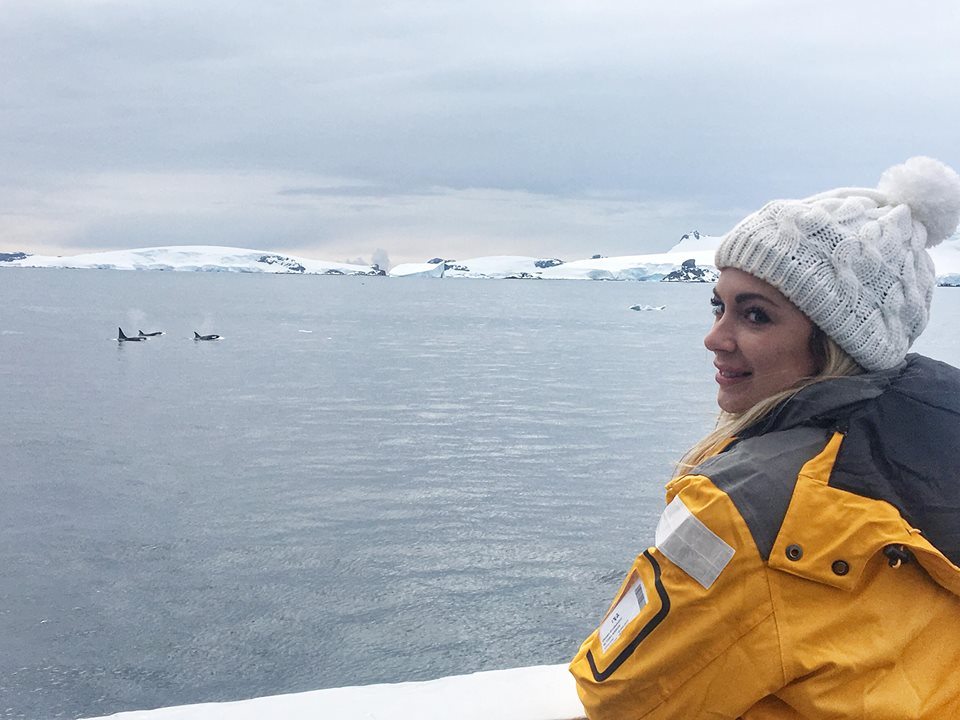 The majesty of the Antarctic Peninsula's mountains will enchant as you scramble up snowy pathways to vantage points offering you 360° views of your surroundings. One of these in particular, in Danco Island, affords us the opportunity to visit a penguin colony high up on a ridge. Here, you'll have the choice between hiking to the island's summit or spending time sitting quietly on a pebbled beach, enjoying the antics of curious penguins. If you're feeling extra adventurous, participating in the Polar Plunge swim is about as crazy as it gets!
The hikes are super easy to do and definitely worth the views! YES the Polar Plunge is cold, but a MUST DO!!!
Amid the serene silence of Antarctica, noisy interludes become indelible memories, such as penguins squabbling over prized pebbles, or the boom and crack of a calving glacier in Neko Harbour.
Seeing a glacier/iceberg "calve" (a piece breaks off) is SO COOL!! You'll find yourself staring at them for hours waiting to break!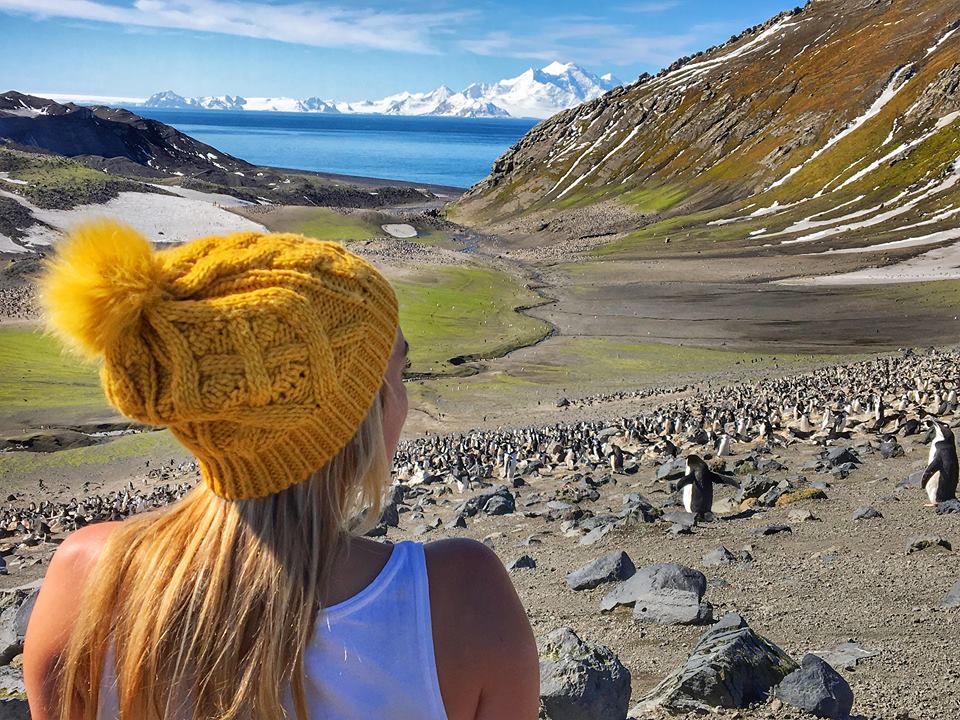 Each day will be different, having been carefully crafted by your Expedition Team to entertain and educate you about this wonderful part of the world.
The Expedition Team is AMAZING and I want them all to be my best friends. They're not only extremely knowledgable and experiences, but a lot of fun and wickedly entertaining! Always sit at tables with empty seats when you eat because they'll randomly just come join you for meals!
This is all weather dependent. We skipped Shetland Islands because of a storm BUT got insanely great weather the rest of the time and got to go to a super rare island instead. But overall expect to have 3 days of landings and cruises, each with 1-3 excursions!