7 Must-Do Things in the Maldives!
Crystal clear water rolling up onto white sandy beaches is just a fraction of the things you can look forward to experiencing in the Maldives! While it's 100% fine to spend most of your days lounging under palm trees, in the two weeks that I spent on these spectacular islands, I came up with quite the list of must-do things in the Maldives!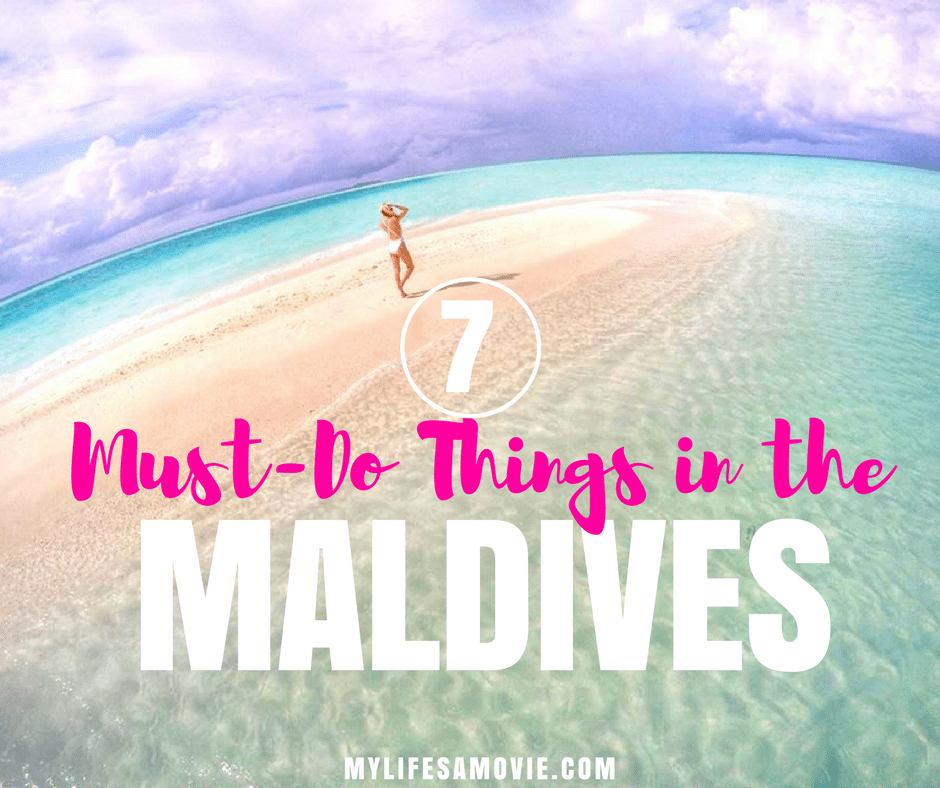 From what type of island foods to try, to more adventurous water activities, these are all of the things I tried and loved, and would highly recommend doing! There's also things to do for every age and budget! You may also find how the Maldives culture plays a role on what there is to do there. For example, did you know that you can pretty much only wear a bikini and have alcoholic drinks at resorts? Find out more below!
1. Get a Drone-View of the Islands
There are two ways to get around all of the (hundreds of) islands in the Maldives: by boat or by plane. Trust me when I say that at least once, you need to take a plane, if just for the view! From above is the only true way to see just how beautiful these specs of Earth are, and how gorgeous the waters are that surround them. If you look closely, you can even spot the over-water bungalows!
Sidenote: Drones are not allowed on many of the islands as well, which is another good excuse for taking the planes.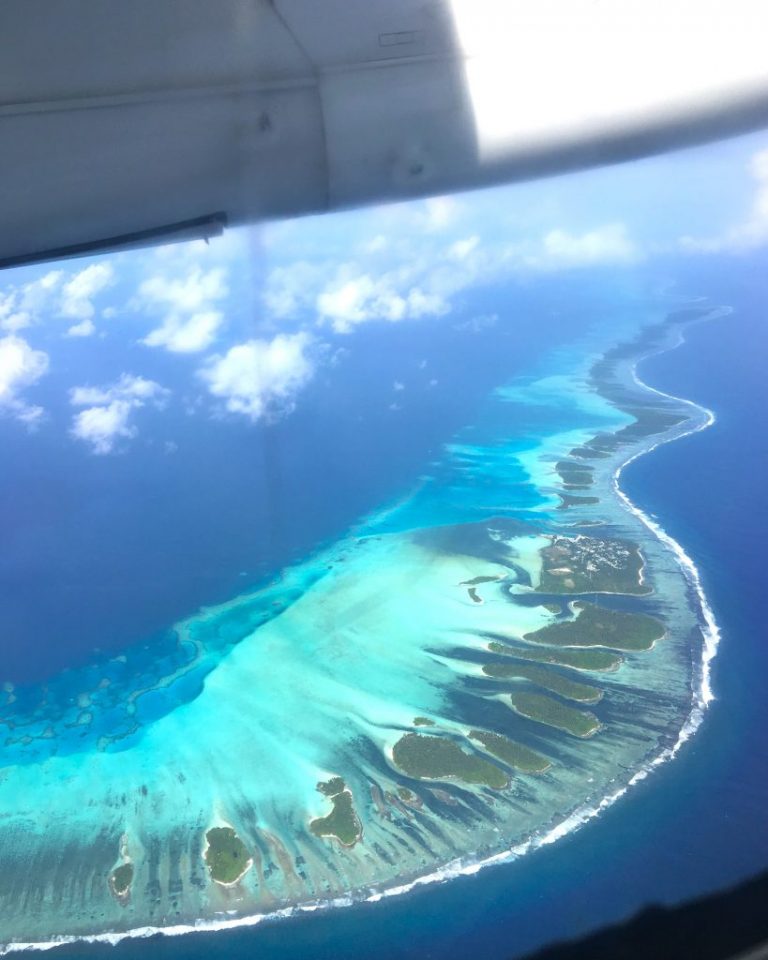 2. Relax at a "Bikini Beach"
As I mentioned briefly in the beginning, the culture of the Maldives plays an important role on what there is to do there. If you're going there to soak up some rays in your string bikini or briefs, that's only possible to do at resorts or designated "bikini beaches" on local islands! This is because, as many people don't know, the Maldives is a Muslim country!
So if you're planning on strutting around in your swimwear the majority of the time (which is 100% what I did), you may want to book it to a resort! Check out some of the best beaches in the Maldives for some tips as well!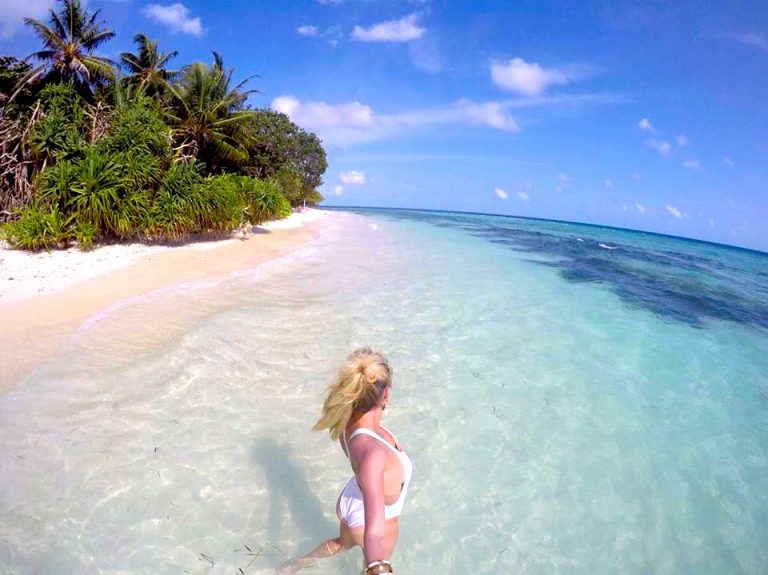 3. Try Some Island Flavor
Did you know that a large portion of the world's tuna is caught in the Maldives? It was even the fish I saw the most of when I was scuba diving! That being said, you should definitely try a few different fresh tuna dishes, from sashimi to sesame seed crusted and seared! There's also a pretty big Mediterranean influence on the food in the Maldives. You'll find plenty of delicious mezze platters to try!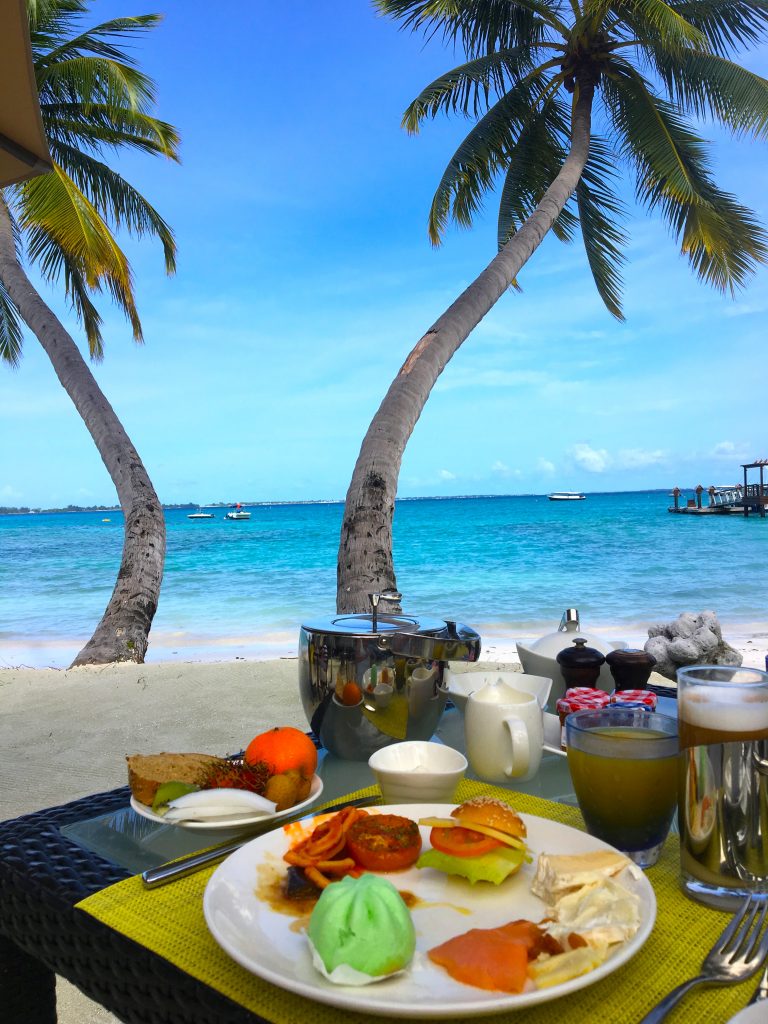 4. Go Scuba Diving!
Any diver will know that the Maldives is one of the top destinations for scuba diving in the world, and for those of you who aren't, now you know! It's a fantastic place for a first dive as well, and you can even get certified there! What makes the Maldives such a spectacular place for underwater adventures?
Well, the Maldives "islands" aren't technically islands…they're called atolls. An atoll is basically a big piece of coral reef that has risen up out of the water, and once the top portion dries and breaks, it becomes "sand". Or in more functional circumstances…humans build on top of it. But my point is that all of these little "islands" are actually teeming with life under the ocean's surface!
You'll see everything from colorful coral and tiny fish, to giant tuna!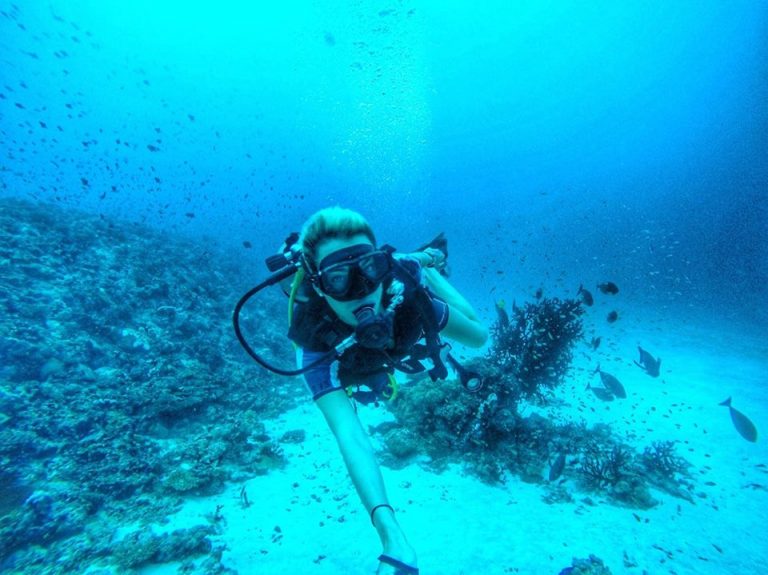 5. Or Snorkeling
If you're not quite ready to try breathing under water, don't worry! The Maldives also has some of the World's best snorkeling as well! You can rent snorkeling gear pretty much anywhere, and a lot of places even have those cool new "snuba" masks! Essentially instead of breathing through a tube, you wear a mask over your entire face and just breath regularly!
Shallow waters can also be more fun to see under water wildlife in as well; especially with the gorgeous sun rays beaming down! Water temperatures are typically warm, and even if it's cloudy, don't forget your sunscreen!
6. Investigate Above Water
To get a better idea of what I'm talking about regarding atolls, simply take a stroll on the white "sand" beaches. My quotation usage is because typically sand is made from eroded seashells, but in the Maldives, it's broken down coral! You'll find tons and tons of pieces of broken coral, most of which the sun has bleached white. Don't worry, for the most part the breakage is a natural process.
Always be sure to leave coral pieces where you find them (if everyone took a piece home, no one would see any in the future), and to not touch any that looks like it still may be living!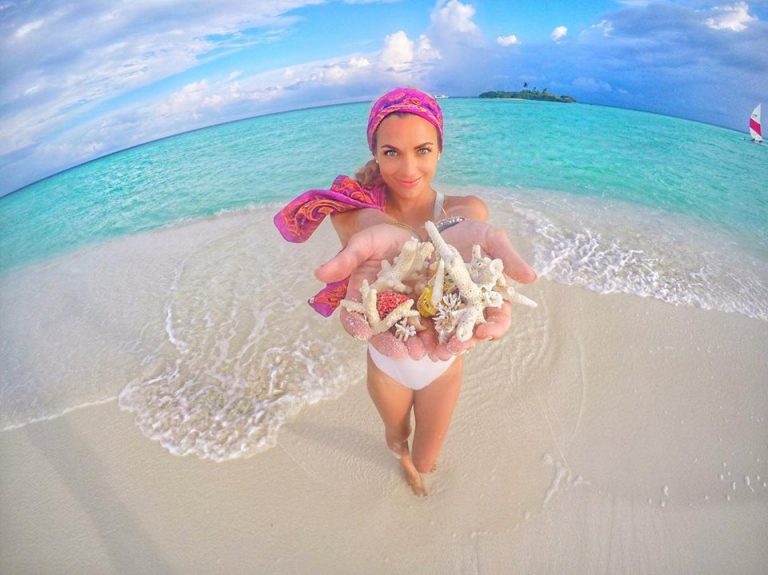 7. Go to an Uninhabited Sandbar
If you have the opportunity to go on an excursion to a sandbar, definitely do it! The sandbars are mini-atolls that aren't quite big enough for anyone to build on them. Some stretch out long-ways making for an awesome perspective photo, and others are circular with some native plants in the middle. Your excursion will likely consist of a small boat with a captain and a guide, who will take you to the sandbar and also provide lunch!
It's a great way to spend the day, whether you want to just relax on the secluded beaches, or put on full photoshoots like I do.
These are just a few of my favorite things to do in the Maldives, but if you have anything to add, please do in the comments below!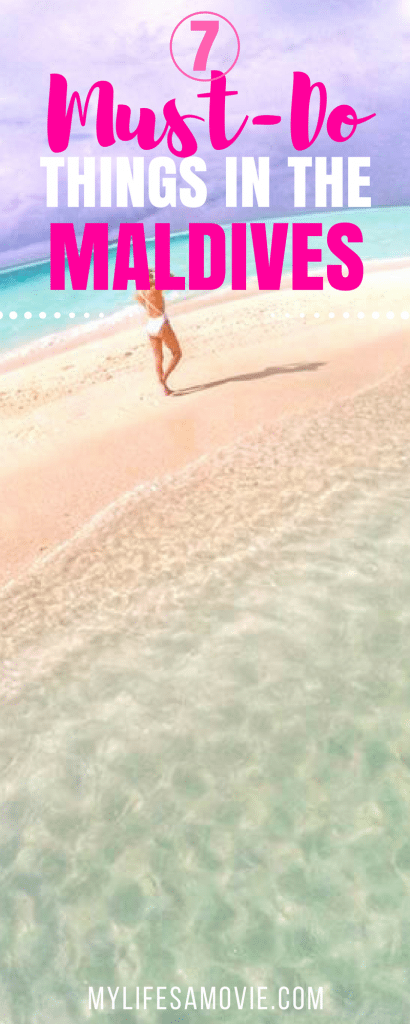 Disclaimer: This post is in collaboration with Accor Hotels, however all content, photos, and experiences are my own!