Adulting 101: How to Invest Money to Save for Travel
Eeewwww how terrifying are the words "invest money" and "save"? No one wants to do that, yet everyone does want to travel, and the result is usually a bunch of people complaining that they have no money to travel.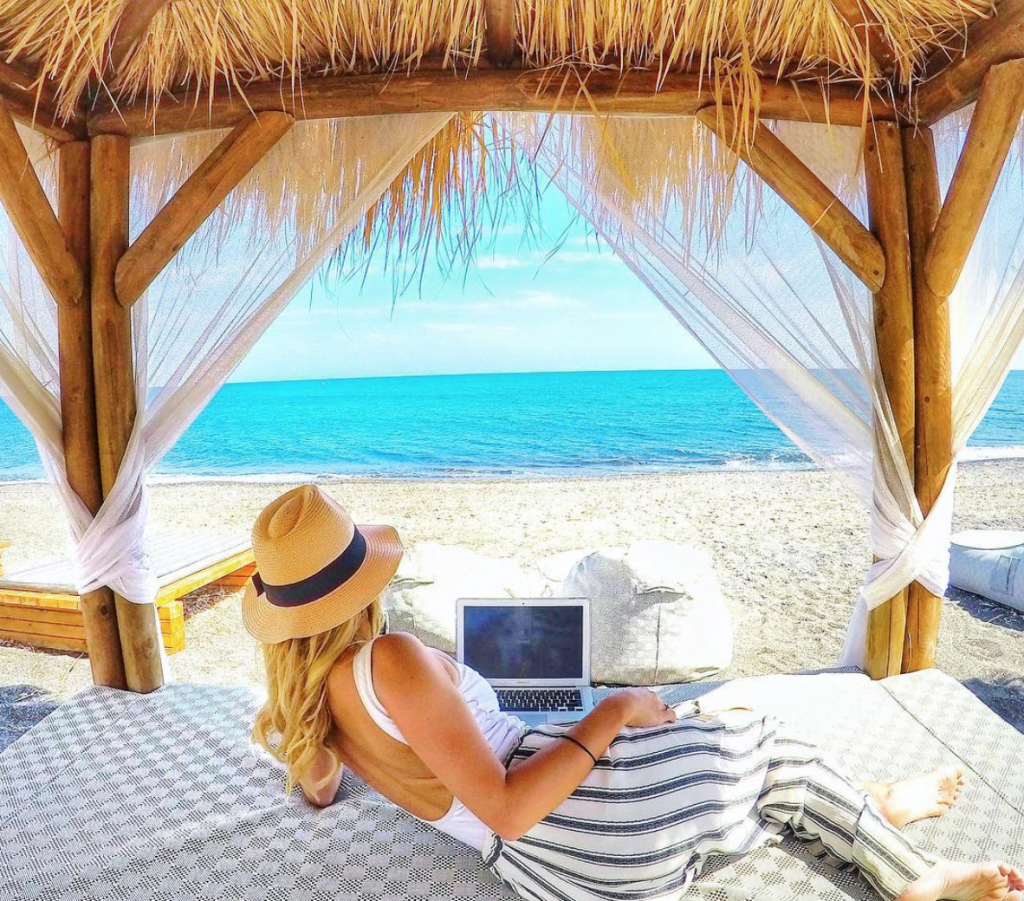 Well, I am not one of those people, because I started saving all my money when I was 25 in order to travel, and that led to me creating a $100k/year career and crossing off almost 100 countries over a span of 6 years. I'm not trying to brag, I'm trying to get to my point, I swear.
So yes, I'm a pro at saving money and side-hustling to make extra money, but once I found myself with an extremely large chunk of change in my savings account that kind of just sat there, I started wondering how I could make that money, make even more money!
Cue, investing.
I'm not going to lie, I researched all of this and started an investment account in one day (when I was too jet lagged to move nonetheless), so I wouldn't consider myself a pro or someone you should rely on for professional advice. I am, however, up $37 from when I started last week.
Investing comes with risks since you're going to be dealing with fluctuations in the stock market (don't worry, you don't need to know anything about it), but in the long run, you typically come out more on top than where you'd be if you just transferred money into a savings account.
Now to be completely honest with you, I set up an investment account because I own my own business, so I'm responsible for my own "retirement" (weird to say since I live now like most people do when their retired minus the endless hustle).
But what I immediately noticed was the platform I used would be a PERFECT way for people to save more money to travel without having to actively do anything besides make their regular income.
The platform I ended up choosing after thoroughly going through all the "Best investment platforms for Millennials" posts I could find, is called Acorns, and it's also promoted through PayPal so I figured it had to be legit.
What I like about it on top of earning more money on my savings, is that it also offers weekly auto-transfers of fixed sums from your bank account, and dollar round-ups on everything you spend.
Before I lose your attention span, please note that I had absolutely NO idea what the above meant, and now I'm the one saying it. I know it doesn't sound fun, but seeing your account grow IS fun, so I will break it down for you the best I can so you can get started!
The Difference Between Investing and Saving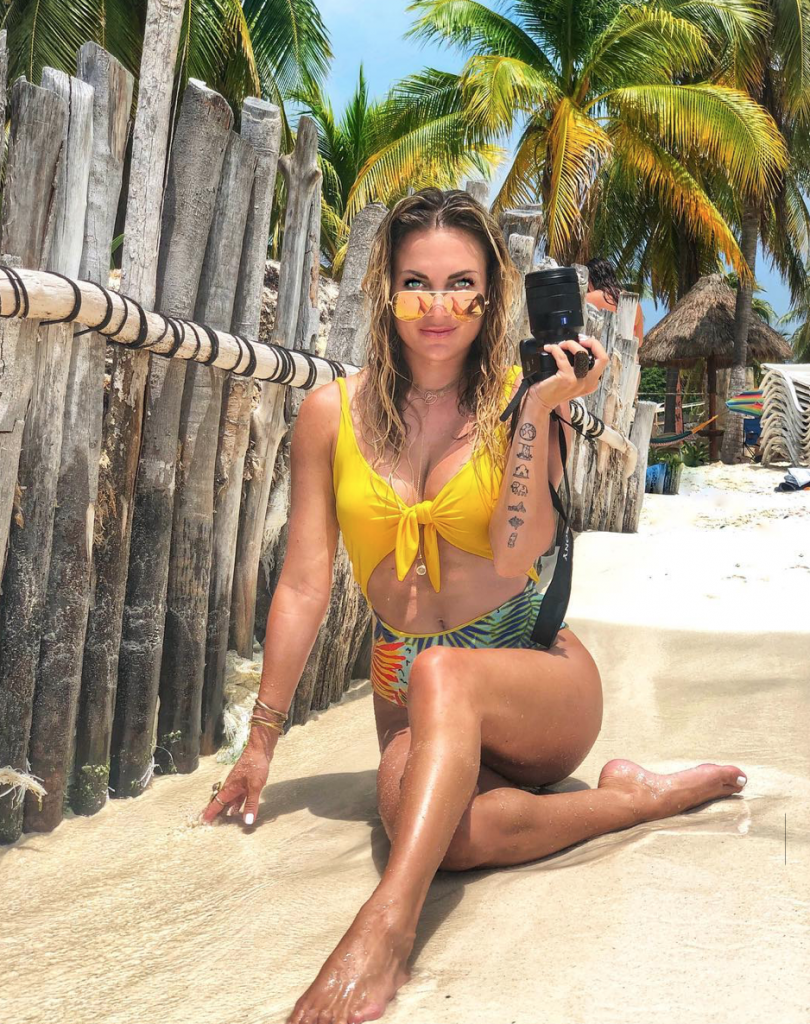 Technically you're still saving when you're investing, so the main difference is that instead of waiting for your savings to grow a small interest, your taking a bit of a risk at investing your money in stocks and bonds which in the long run will get you a higher interest on your money.
With Savings accounts you can definitely set up auto-transfer and round-ups, but you can also do that on Acorns, and then you get the additional investment on that money. (I would technically do both…well I do do both).
WTF Are Stocks and Bonds and How the F am I Supposed to Know Which Ones to Invest in?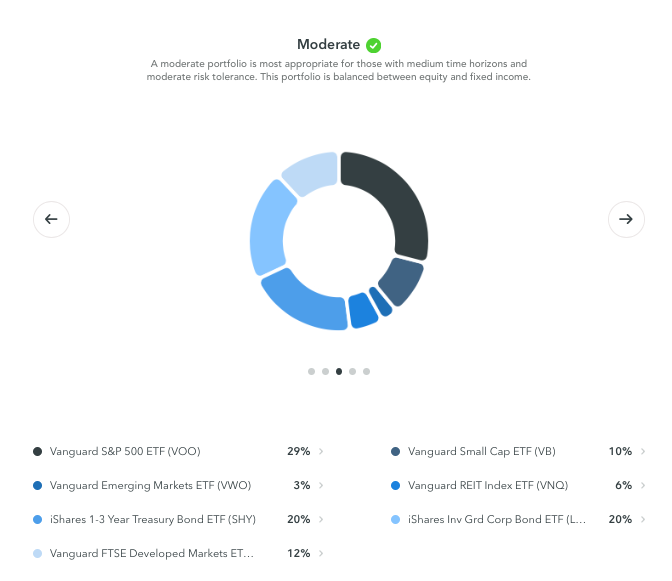 Surprise! You don't have to! Yay! During your sign up process, you'll answer a few questions that will determine what types of stocks and bonds the smart technology will invest in for you.
Answer the questions as if you're answering them in terms of your time/amount goal for a trip you want to take. I answered mine in terms of retirement and got "Moderate", but there are shorter term options!
You can then see what types of stocks and bonds your money is going into although…I have no clue what they mean so I'm just trusting the platform.
Getting Started With a One Time Transfer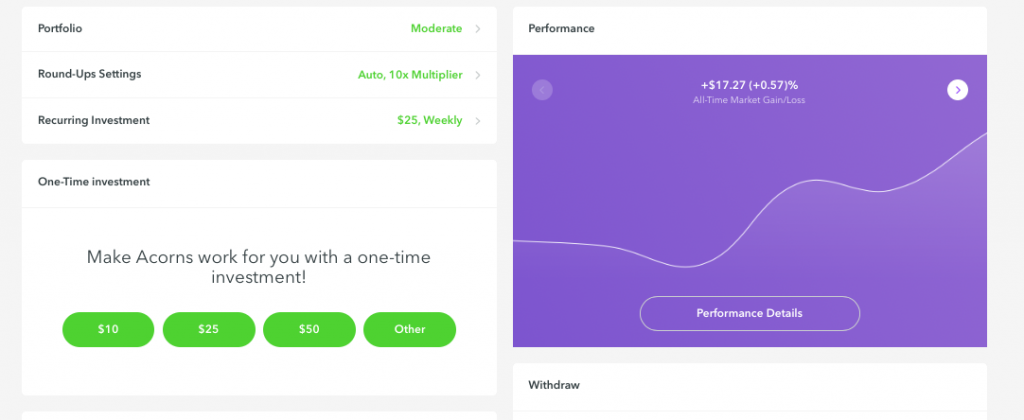 You technically only need $5 to start your investment account, in fact, here's a free $5 to get you started when you sign up!
But keep in mind the more you invest, the more you make off of that money. If you already have some money saved, transfer over a chunk of it so that you start earning more than you would in a savings account.
According to Google, the average annual interest on a savings account is only 0.09%, while the annual average stock return is 10%. You do the math.
The more you have in there, the more you earn! So after you get started with a foundation, how are you going to keep growing it aside from the annual return?
Set Up Weekly Recurring Investments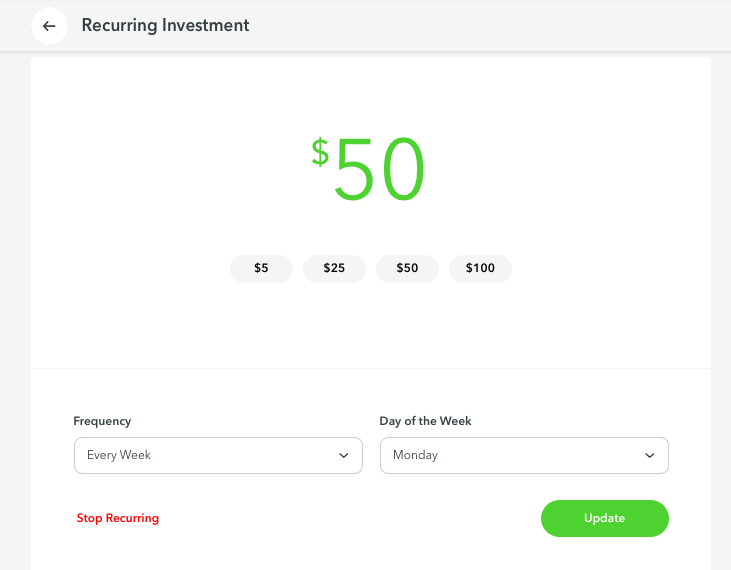 I promise it's much more painless when you don't notice you're transferring money into a savings account! You don't notice when you spend $5 on Starbucks every day, so you definitely won't notice when you're transferring $5 to your investment account.
If you can go higher, do it! Remember, the more you save, the more money you make, the more it all builds up, and the sooner you can go travel!
I'm impatient so I have my weekly recurring investment set to $50.
Turn on Round-Ups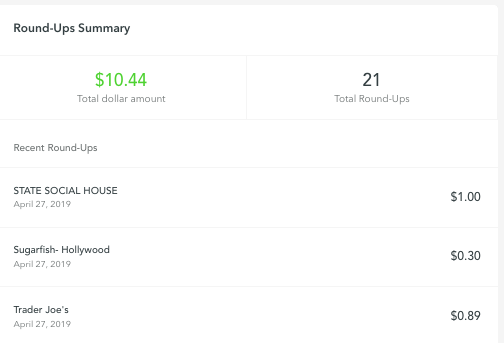 With round ups, the Acorns platform selects certain items or services you buy, and rounds up the change to the nearest dollar to save it. It's not much, but also not something you'll likely ever notice, so you might as well do it!
If you spend a lot of money on things you don't need, a great way to teach you not to do that, or make up for it, is to set your round-ups to x10. That means if you spent $5.20 on a coffee, your regular round-up would be $0.80, but x10 would make $8. So your coffee would result in you having to save more than it costs.
Is There Risk or Hidden Fees?
You should know that there is ALWAYS risk with the stock market, however according to literally everything I've researched, in the long run, almost everyone comes out with 10% return by the time they cash out.
Again, please don't take just my word for it, and do some Googling of your own to make sure! In fact, there's an entire "learning" section on your Acorns platform with a plethora of easy-to-digest articles on investing!
As for hidden fees — there's a $1 per month fee, which isn't much considering how much brokers and investment dealers take per transaction!
When to Cash Out to Go Travel!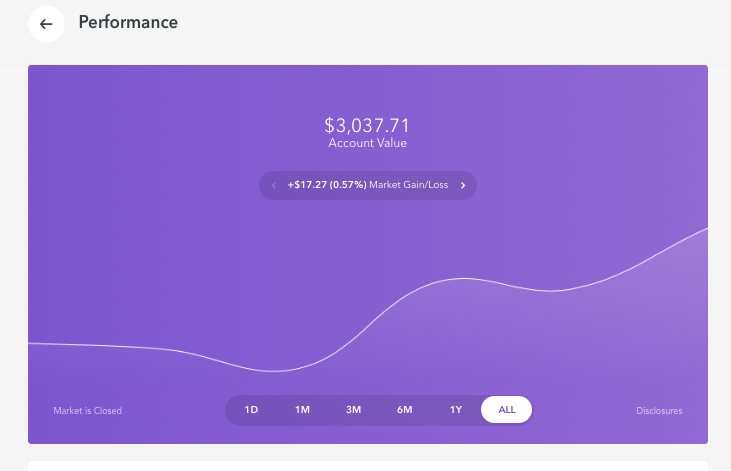 Once you're close to reaching your financial goals, keep an eye on the Market Performance table that's on your dashboard. If numbers are up, cash out, if they're down, wait a week or so until they're back up!
Even if you haven't earned a ton of return from the investments in stocks and bonds, you should still have a nice little lump of cash from all the recurring investments!
How to Make the Most of Your Cash Savings
Before you go blowing all that cash you just saved, tie your hands behind your back, breath, and think!
Don't immediately buy everything with the cash! Get a good credit card like the Chase Sapphire Reserve that gives you 3x points on travel purchases, then use the cash to pay off the card! You get points, AND credit…not to mention a free lounge pass (Sidenote: annual fee is $500 but WORTH IT).
Also take a look at all these other money-related posts I've made below, and be sure to sign up for my upcoming Wanderlust Workers: Travel Savings and Makings Program, coming out soon! It'll include more on this topic, PLUS how to land side-hustle jobs, and train your brain to save more!
ALSO!!! Please note that this is NOT a sponsored post!!! I make money from affiliate links and ads, so if you appreciate the time and effort I make to write all this fun stuff, PLEASE share my posts and click around! 😀