How to Plan an Affordable-ish Kenya Safari
Has a Kenya safari been on your bucketlist since you first ever watched the Lion King? It was for me too.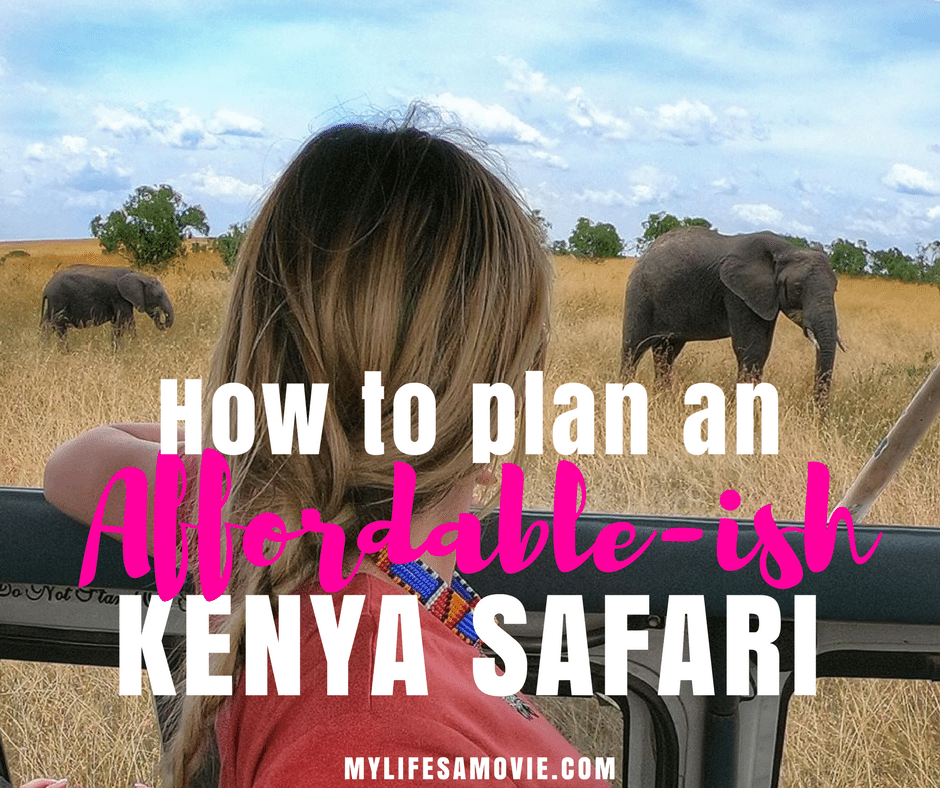 Finally, I did it, and it was one of the most amazing experiences I've had! But I had a few concerns that are probably similar to yours about going. Namely, how in the heck to even do it!
All I'd ever seen posted about Kenya safaris were expensive lodges with glorious yurts or rooms with giraffes poking their heads in to say what's up. Otherwise I heard of dodgy budget safaris where the transport, accommodation, and price were all questionable. As a grown adult woman who was going to be paying for the trip herself, I needed something in the middle. So I found an "affordable-ish" 4 day 3 night safari!
Booking a safari takes away the majority of the thinking you have to do about planning. The guides handle everything, all you have to really do is show up when they tell you to. The company I went with (Lenchada Safaris) even helped me arrange airport pickup, AND! When my luggage was lost in transit, they coordinated getting it back and held on to it for me!
I found them after researching several companies and emailing for quotes, and also comparing costs and itineraries to those on popular US tour-finder platforms (which, heads up, charge extra and you can just go straight to the tour company's website for a discount!).
Below is the process I went through and my tips for finding your perfect safari within your budget. Also, if you'd like detailed yet easy-to read essential tips for traveling to Kenya in general, please see my post: 'Essential Travel Tips for Kenya"!
You can also read about my day-to-day experience on the safari so that you know what to somewhat expect here:
Choosing a Safari Company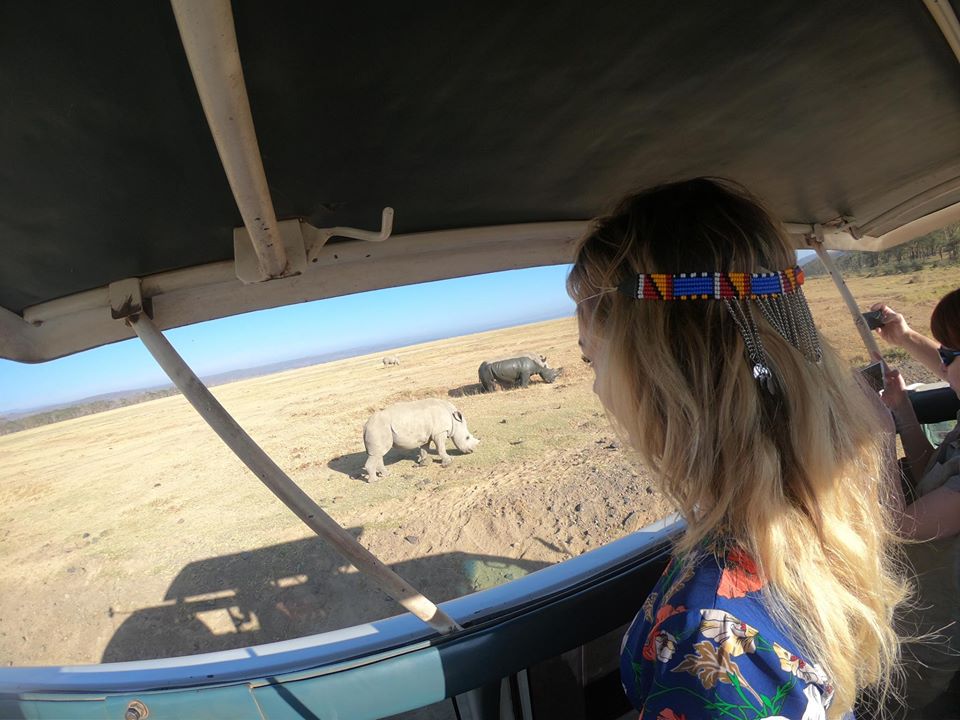 There are a lot of safari companies, and they range from budget to luxury, length, size, and locations covered. I found mine last minute (AKA it was not a collaboration so I paid for it but am referencing it since it's the only one I did and because I had a good time) with Lenchada Safaris after comparing prices with a couple other companies.
I would consider the one I did as "Affordable-ish" because it was $490 for 4 days and 3 nights in 2-3 star accommodation. The guide was great, I saw alllllll the animals, and as I mentioned before, they were exceptionally helpful, even with my lost luggage! (They literally called the airline/airport for me and coordinated for my bag to be brought back while I was out on safari!)
You should use that price/length to compare other safari companies (unless it's during the Great Migration when prices are higher). If a price isn't listed on a website and they ask you to request a quote, know that's how much mine costed! I will give a full disclosure that I'm pretty sure it may be extra for solo travelers, but I was able to negotiate that by promising to leave great reviews. Promise kept. The same company offers budget options as well (shorter duration, less-nice accommodations, more people in the safari vehicle).
If you don't like the idea of scouring websites that are difficult to pull info from and get locked prices, you can also use U.S. platforms like Viator to easily find them.
PRO TIP THOUGH: Viator charges a 15% fee to the tour companies, so if you can find their name on Viator, then look them up online and contact them outside of Viator (but tell them you know it's cheaper if they book direct), you can save some money!
How Much Are Safaris?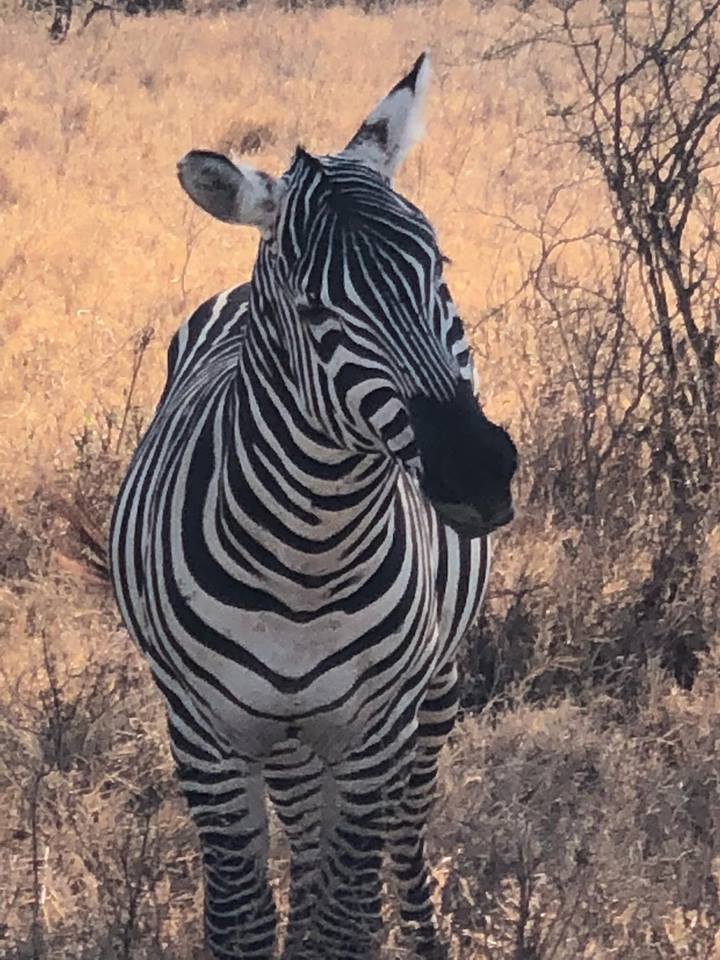 I already mentioned this but for the sake of this post being easy to navigate, I'll break it down below depending on budget. These are prices I've seen online and again I only did the one Affordable-ish safari for 4 days/3 nights for $490 so don't quote me on the rest!
BUDGET
(Tents, shared bathrooms, many people)
2 Days/1 Night: ~ $150
3 Days/2 Night: ~ $200-250
4 Days/3 Night: ~ $300-450
AFFORDABLE-ISH
(Glamping tents with individual bathrooms or 2-3 star accommodation)
3 Days/2 Night: ~ $350-500
4 Days/3 Night: ~ $490-700
LUXURY
(Fancy luxury yurts, glamping tents, cabins, and private drivers)
Likely starts around $800 and goes up.
What's Included in the Safari?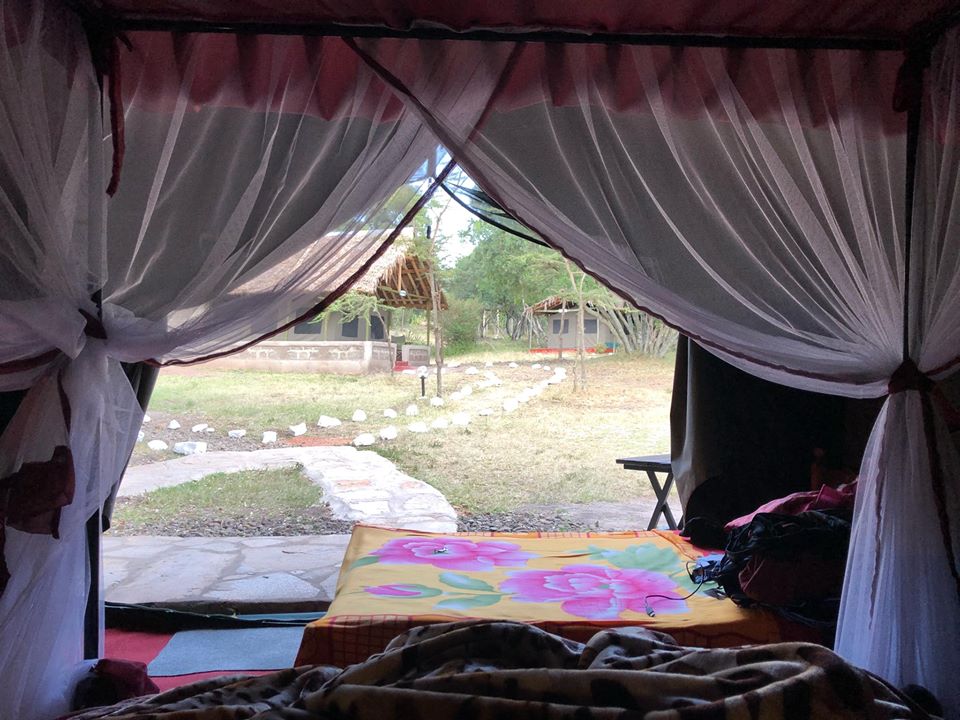 All safaris will vary but typically it's a full package which is really nice! To be honest I would have expected the drive alone to cost almost as much as the whole safari since everything is so far, so I definitely think the price is worth it!
Here's what mine included:
Pick up and Drop off from a hotel in Nairobi (or they offer an airport option)

Transportation to the destinations (mine had two) in a decent safari vehicle with pop-up top for game viewing, radio for guide to communicate with others to find game, but no AC 🙂

Most meals (4 lunches, 3 breakfasts, and 3 dinners)

Unlimited bottled water

Entry fees to the parks

Guided game drives (aka the actual safari part)

A full time guide who speaks your language (mine could also speak fluent Russian!)
Not included:
Tips

Drinks other than water (sodas are around $1.50 and beer is around $3)

Food/Snacks other than what's provided
How Much Should You Tip Your Safari Guide?
Safari tipping etiquette for your guide is typically $8-10 per day. Even if you were annoyed with being hot or not seeing a ton of animals, keep in mind how much driving these guys have to do, and the amount of time they dedicate to just making you happy and taken care of!
You may be suggested to tip guards who show you around small areas of the park which is usually like $1-2 depending on what they're doing for you. We had two guards walk us around a hippo area which can be super dangerous so I gladly gave the guy 200 Ksh (only $2 for protection of my life).
Where do Kenya Safaris Go?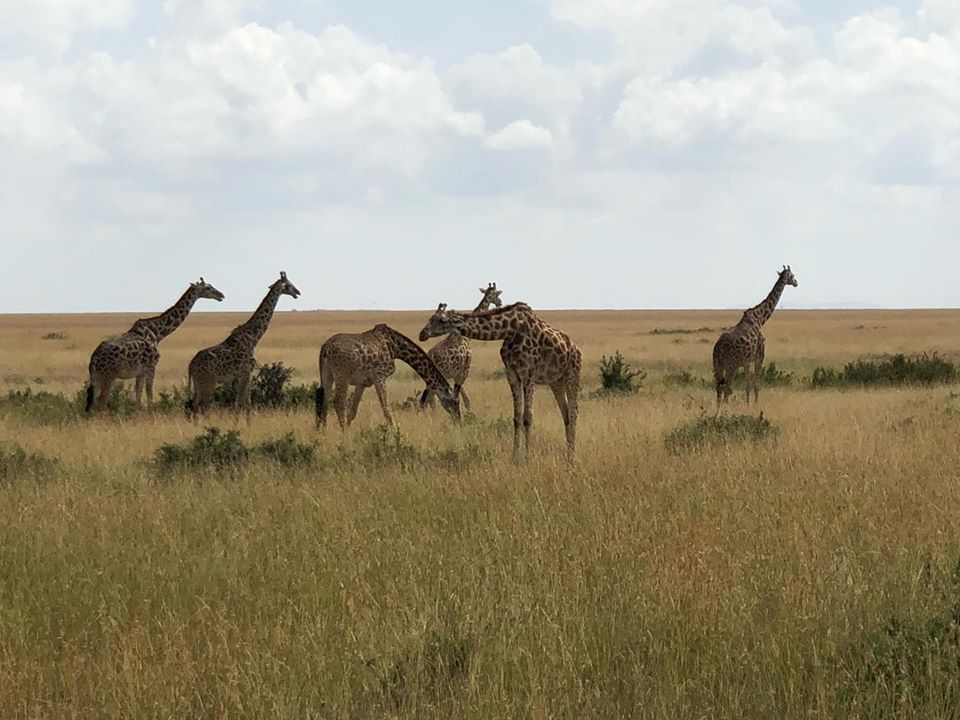 Before I ever went to Africa in general, I literally thought a safari meant you have to drive around in camouflage aimlessly with binoculars hoping to see an animal in the wild. Not completely true.
Nowadays, in an effort for both humans to co-exist with wild animals and to protect them, most of the animals are in National Parks (or game reserves but that's cheating since they are smaller, private-owned, and take animals out of their natural homes and put the animals there, which a lot of times disturbs the animal).
This gives you the opportunity to spot these magnificent animals kind of in the wild (especially since they become used to the cars), and also the chance for them to be better protected against poachers.
The two main locations for Kenya safaris (and the two I went to) are:
Masai Mara National Park: the northern tip of the Serengeti National Park with the added perk that you get to see and meet real Masai people! The park is enormous so you spend a lot of time driving around, but it's worth it! I saw lions (and cubs), elephants (and babies), hyenas, giraffes, zebras, a cheetah, a leopard, buffalo, hippos, hyenas, warthogs, wildebeest, and various types of antelope-like animals.
Lake Nakuru National Park: online you may see a lot of flamingos, but there aren't many there anymore. What there ARE though are rhinos! I saw a whole family of White Rhinos (the less-endangered of the two species) including a baby.
Don't forget to check out my day-to-day experience for the full details on what I saw, wore, felt, and more tips!
PRO TIP: You're most likely to see animals really early in the morning, so don't complain about the early wake up calls! We started most of ours at 7am!
What is the Safari Vehicle Like?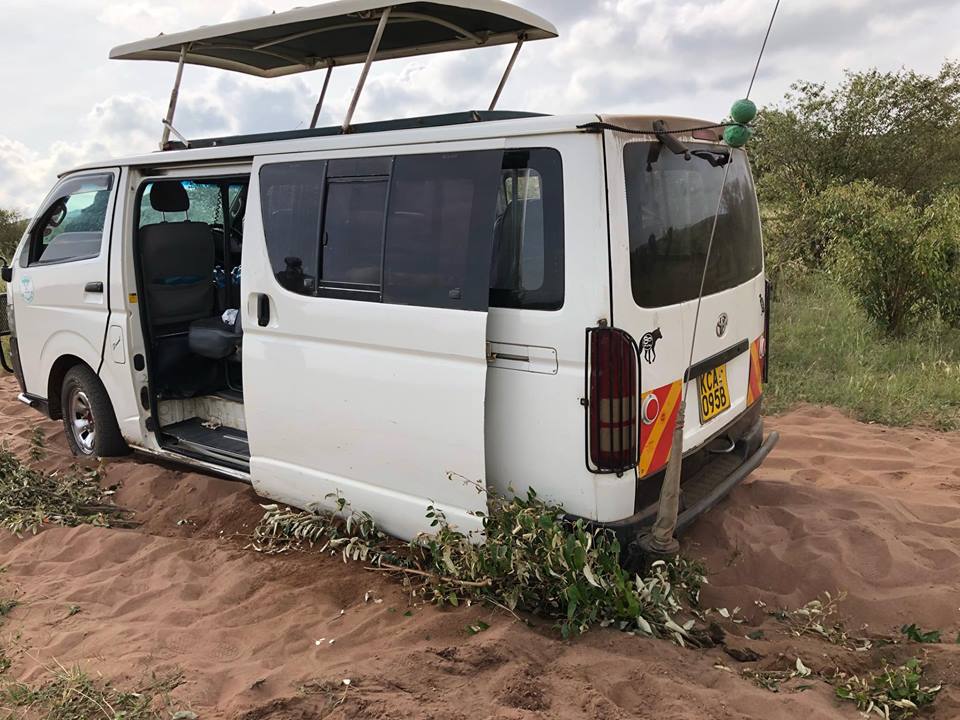 For the budget and affordale-ish Kenya safaris, expect a heavy duty van-looking thing with 3-4 rows of seats. Some of the side windows slide open, and the entire roof pops up so that when you're looking at the animals, you can simply stand up and get a great view.
As I mentioned, there's no AC, but it wasn't much of a problem since there was always a breeze while driving. It's also pretty cold at night and early mornings then scorching hot during the day, so be sure to pay attention to my safari packing guide which will help with how to dress for the safari vehicle!
If you happen to be in a group that's fully booked, and you get stuck in a middle seat or row, DO NOT BE SHY about asking to switch up seating arrangements!!
What are Accommodations Like?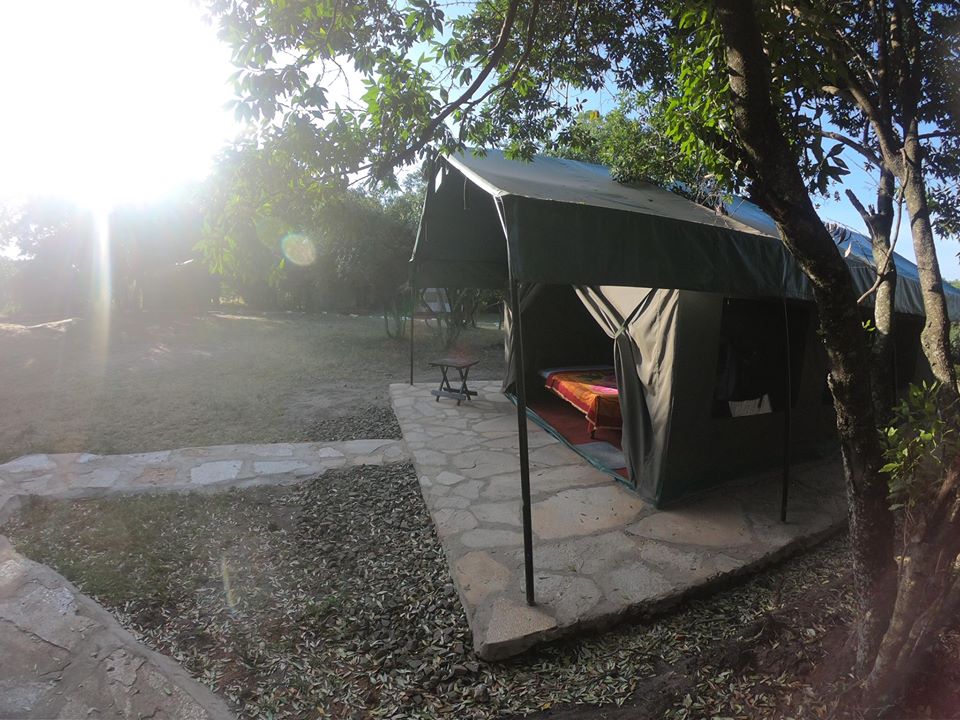 My affordable-ish safari including a very nice, massive glamping tent that was big enough for a Queen-sized bed with two night stands, an extra full bed, and then had it's own full bathroom! Mine was special and was solar powered, so I always had electricity and hot water. I actually liked it a lot better than the hotel!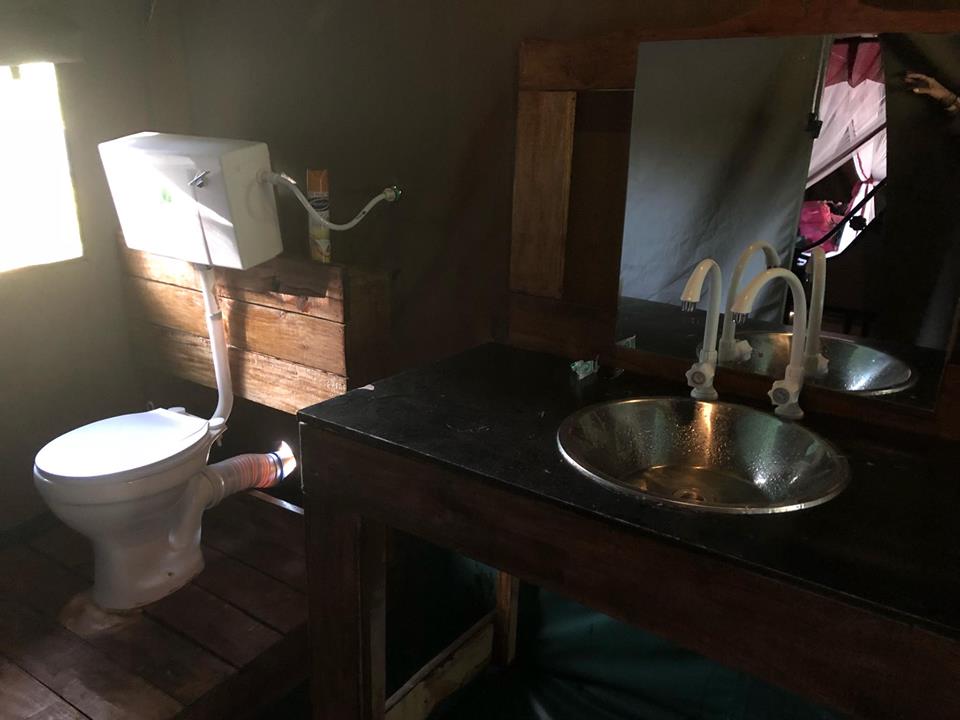 The hotel was your typical hotel, but also had a pretty cool pool and outdoor bar which was a nice treat after two days of camping. Plus….FREE WIFI!
For budget accommodation don't expect bathrooms in your tent, or a hotel. For luxury expect to basically be in safari chic heaven.
What to Wear?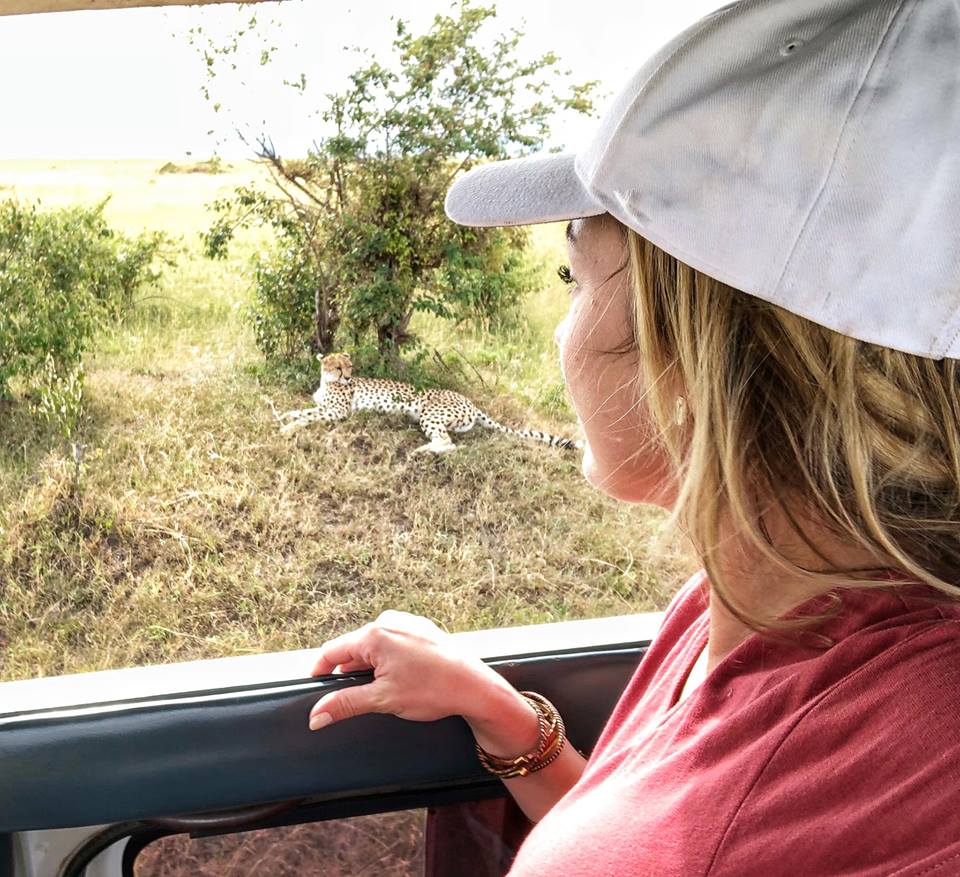 The image you have in your head of an all-khaki ensemble is accurate but these days not necessarily "required" (as in the safari companies don't give you a mandatory-clothing list). Originally khaki was worn to blend in with the surroundings and not disturb the animals, but these days, they're pretty used to the loud, rambunctious safari vehicles anyway, so it's not like you can really stay out of view.
Note: That's not to sound insensitive to the animals, many of them hide/sleep during the day far from the vehicles, but a lot hang out right next to the road without a car in the world about the humans looking at them.
I wouldn't suggest neon or outfits entirely of a bright color like red, yellow, or orange though. As an animal lover I'm not for irritating wild animals, and it could also be potentially dangerous although no reports have been filed in recent history that link to clothing color.
There HAVE however been reports of lion attacks where the person was outside of the safari vehicle or hanging out the window, so please don't do that.
Anyway! Neutral, non-obnoxious colors are best, and so are clothing items that are breathable yet protective. Keep in mind that you're on the equator and the sun is VERY hot, but it also gets cold at night and in the mornings!
Here's a brief packing list, but please see my full packing guide here:
Kenya Safari Packing Guide
Tank tops or T-shirts

Loose pants or long skirts

Shorts

Sandals

Breathable closed-toed shoes

Light scarf (for dust and sun protection)

Hat

Sunscreen

Binoculars

Snack/Protein bars

Sunscreen
Photography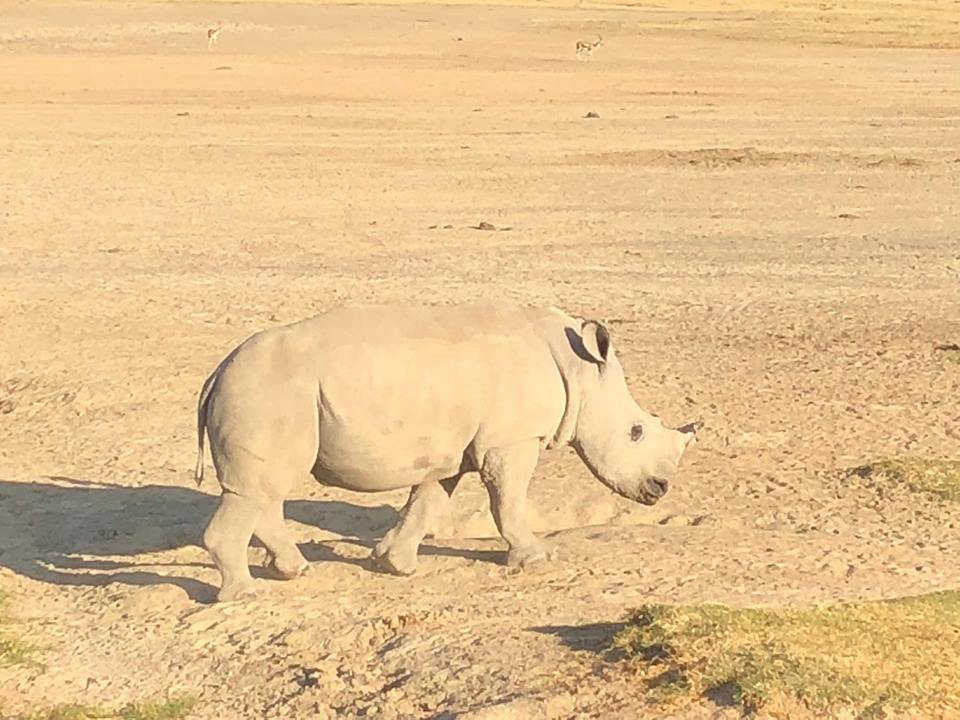 Only a couple people on my safari had DSLR's, and to be honest, their close up photos of the animals came out WAY better than mine, even with the new iPhone X! I still got some decent photos with the iPhone though, and definitely some good videos. I used my GoPro for scenic shots and action-motion videos, but the zoom on it wasn't far enough to get many good shots of the animals. I also used a 360 camera a few times which came out pretty neat!
Cameras I used:
Other Helpful Posts for Planning Your Safari!
Did you enjoy this post or did it help you out at all? If so, I'd really appreciate if you shared it on social media! Website traffic is what keeps me able to give you free tips and information!