How to Plan an Eco-Friendly Family Trip to Belize
Recently I've been on an extreme health kick…for eco-friendly and sustainable travel, and knew one of the best places to experience that is in Belize! I had some time off in between business trips, so I asked my mom (who I try to take traveling as much as I can) if she wanted to go.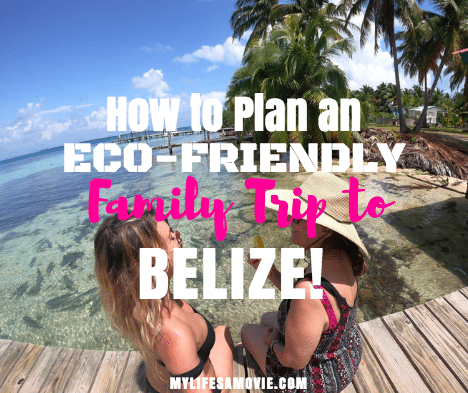 Obviously, she said yes, so off we went to Belize to enjoy the sun, water, and ruins, and learn as much as possible about how to be more eco-friendly when you travel!
I did tons of research on the best eco-friendly hotels and resorts in Belize, and it all came down to one that really stood out — Hamanasi Resort. Hamanasi also stood out because of its all-inclusive packages, which include adventures as well as food, which was exactly what my mom and I were looking for!
Before I go into detail about everything my mom and I did, and how perfect Hamanasi was, I should probably preface by saying my mom and I both have a dominant travel and adventure gene. Sometimes she likes to relax a little, which was perfect for when I needed to work from my laptop, but other than that, we went on all the adventures together! Here's everything you need to know:
How to Find Eco-Friendly Hotels in Belize: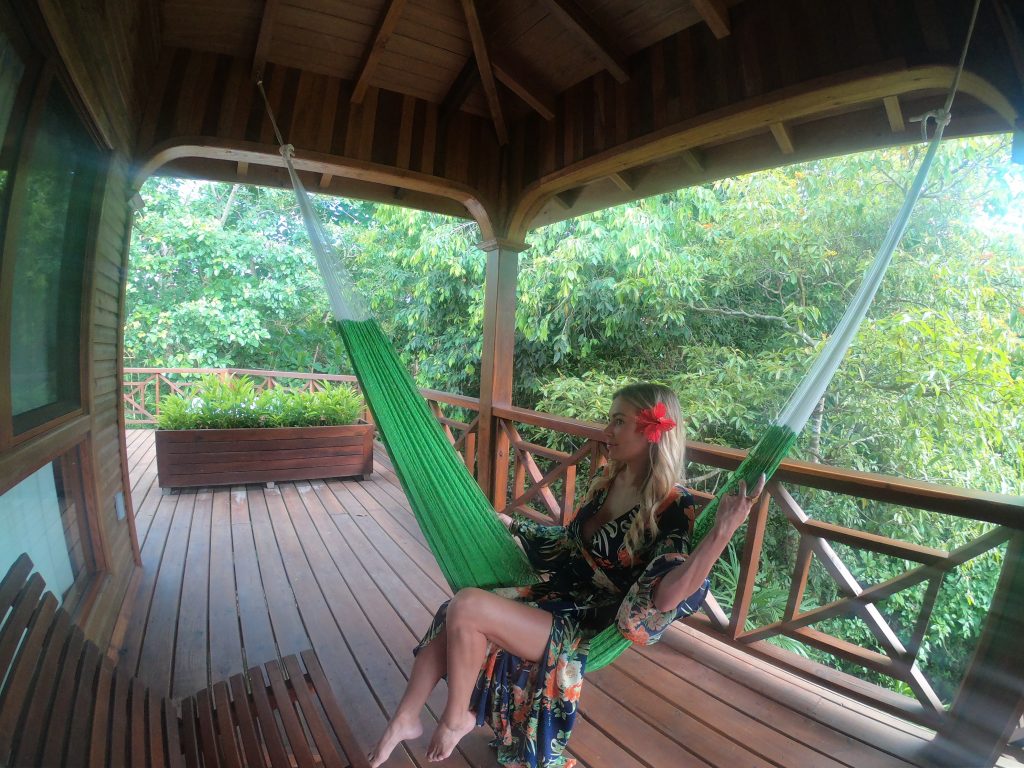 Aside from people like me boasting about them on blogs and social media, you'll also be able to easily tell which hotels and resorts are eco-friendly from their websites. Hamanasi has tons of information about what makes it a green property, from having its own sustainable garden, to little things like including water bottles and bamboo straws to help eliminate plastic.
I actually first noticed Hamanasi on Instagram when they were running a fundraising campaign to help preserve the Belize Barrier Reef. Then after researching and finding that they are involved with multiple Save-the-Earth organizations, I was immediately sold!
What Makes Hamanasi Eco-Friendly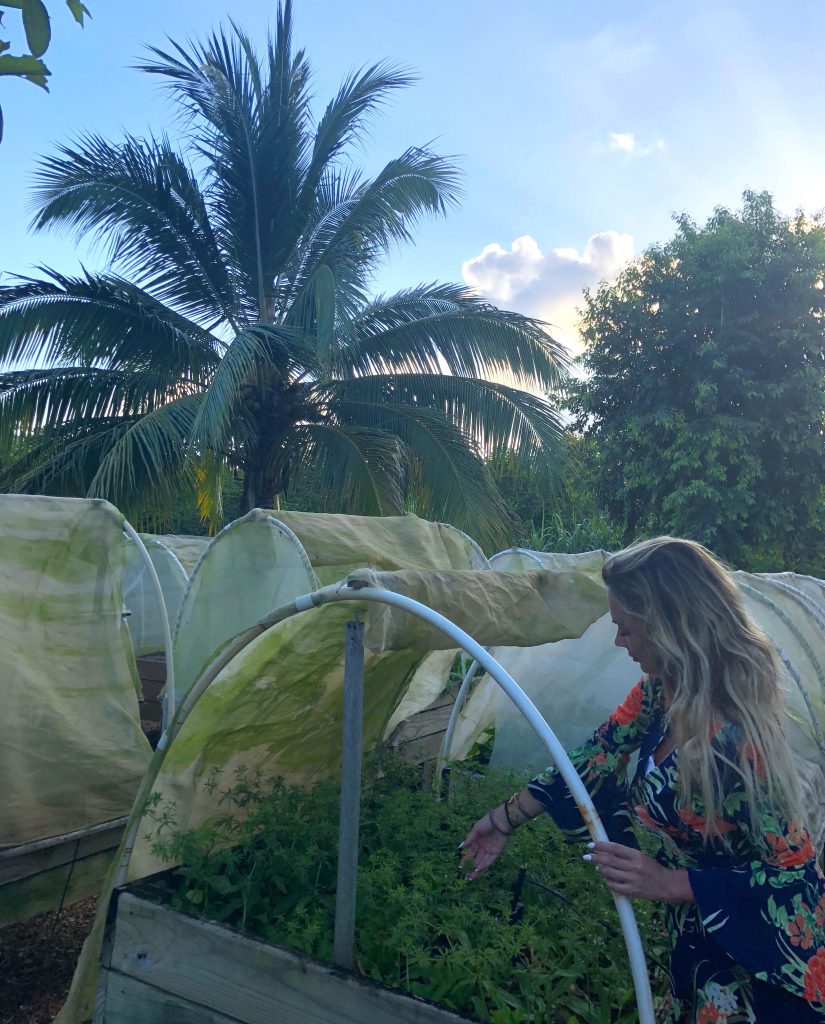 I mentioned the bamboo straws and water bottles already, but I just want to emphasize how awesome it is for a resort to eliminate plastic. Plastic (namely straws, utensils, cups, and bottles) is one of the main trash items found in oceans, which harms wild life, not to mention contributes largely to Global Warming in general.
You may also wonder why a sustainable garden is such a big deal and why I was so impressed Hamanasi had one. Well, another large contributor to Global Warming is the non-sustainable farming (cutting down and re-planting, greenhouse gases, etc) that we get many of our produce from. With sustainable gardens, you use self-made compost, which Hamanasi creates from their kitchen waste, for plants that can be picked and regrown.
Not only does that cut down on greenhouse gases that cause Global Warming, but increases the oxygen levels that goes back into the atmosphere.
What Makes Hamanasi & Belize Perfect for a Mother-Daughter Trip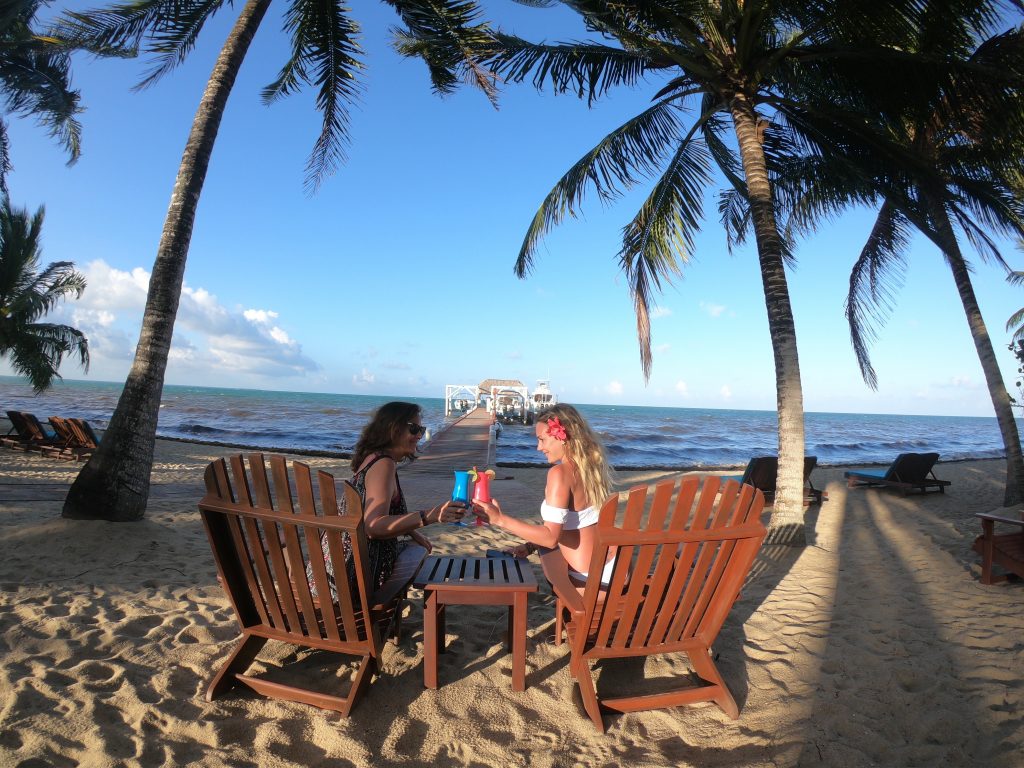 I keep wanting to say "vacation", but considering the amount of adventures my mom and I did, I can't just let it sound all relaxing! We did do some relaxing…how could you not with that glorious infinity pool and abundance of seaside hammocks?
But the majority of our days were packed with the fun activities that are included in Hamanasi's packages! I'll get to our adventures of choice in a sec, but I also have to mention that when we weren't on an adventure or having happy hour by the pool, we were indulging ourselves in the included three course meals!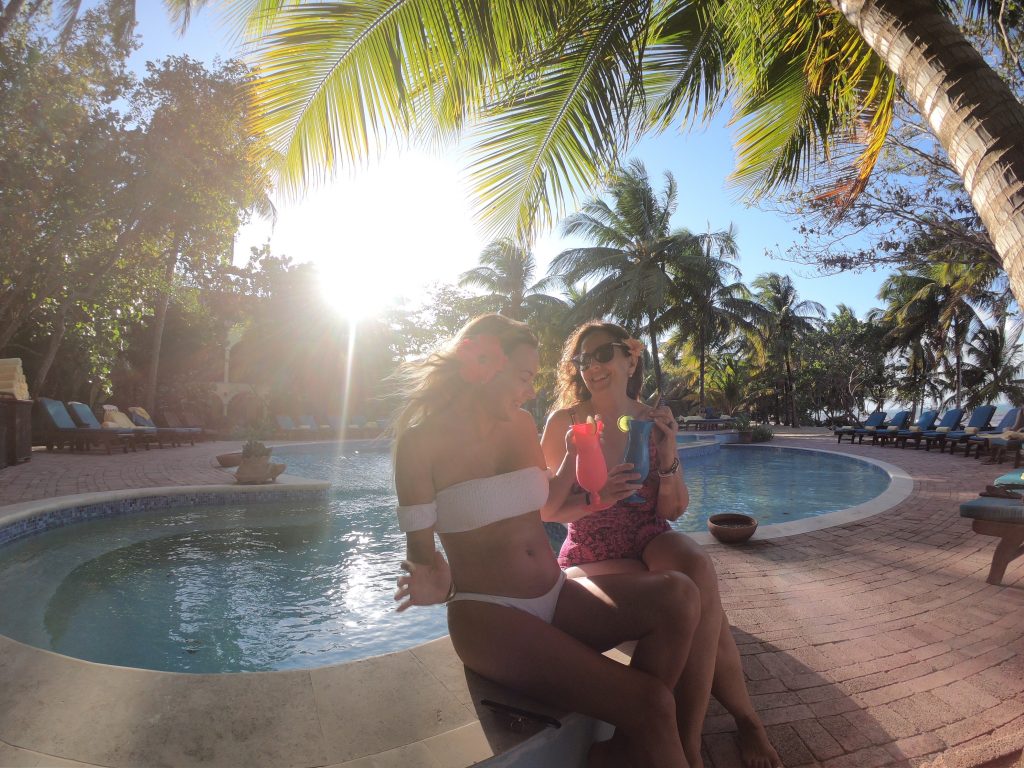 I love being able to take my mom to nice restaurants, so having the food-included option was an extra bonus, since most of our meals were super fancy! The menus have one side that stays the same every day and consists of local favorites, and on the other side is a daily changing menu! The changing menu is themed with different types of cultural foods; from traditional Mayan, to Latin American!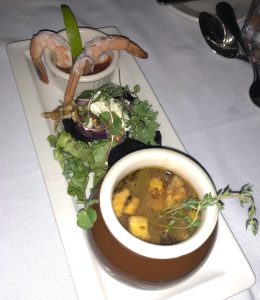 Another thing that made Hamanasi the ideal place for a mother-daughter trip, was the incredible layout we had in our Deluxe Treehouse!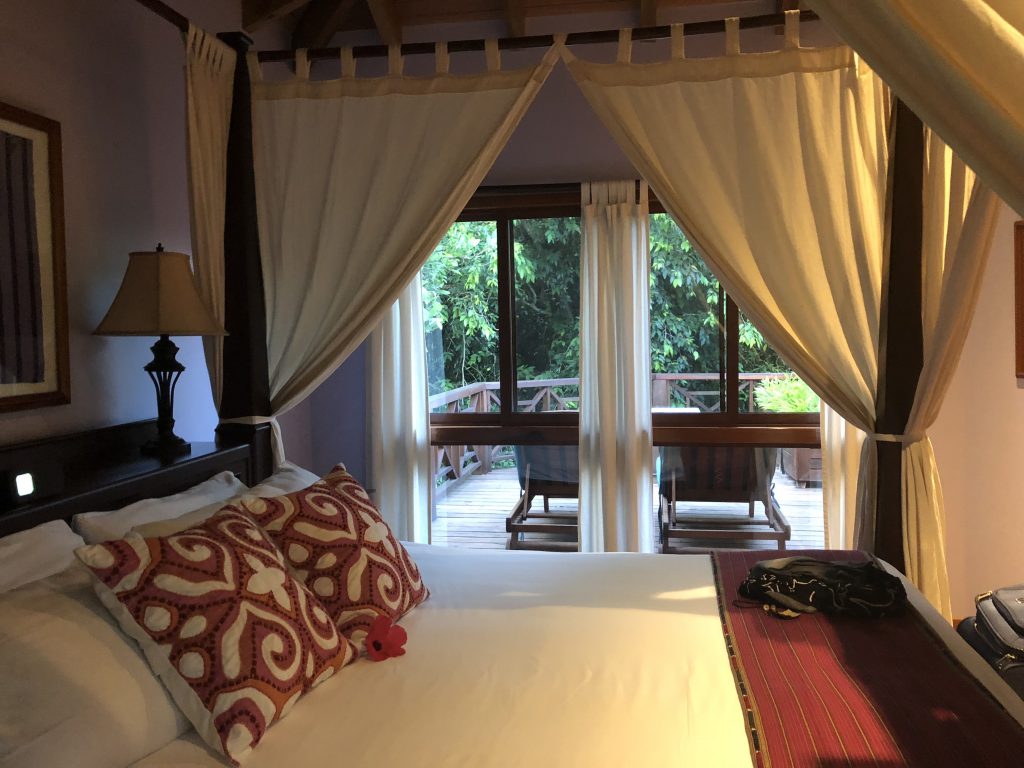 Getting to stay in a treehouse surrounded by tropical jungle fauna in Belizeis awesome enough, but to further our experience we had a hot tub on our deck, plus enough room inside for us to have our own rooms (convenient for when I wanted to stay up late working on my laptop).
Included Adventures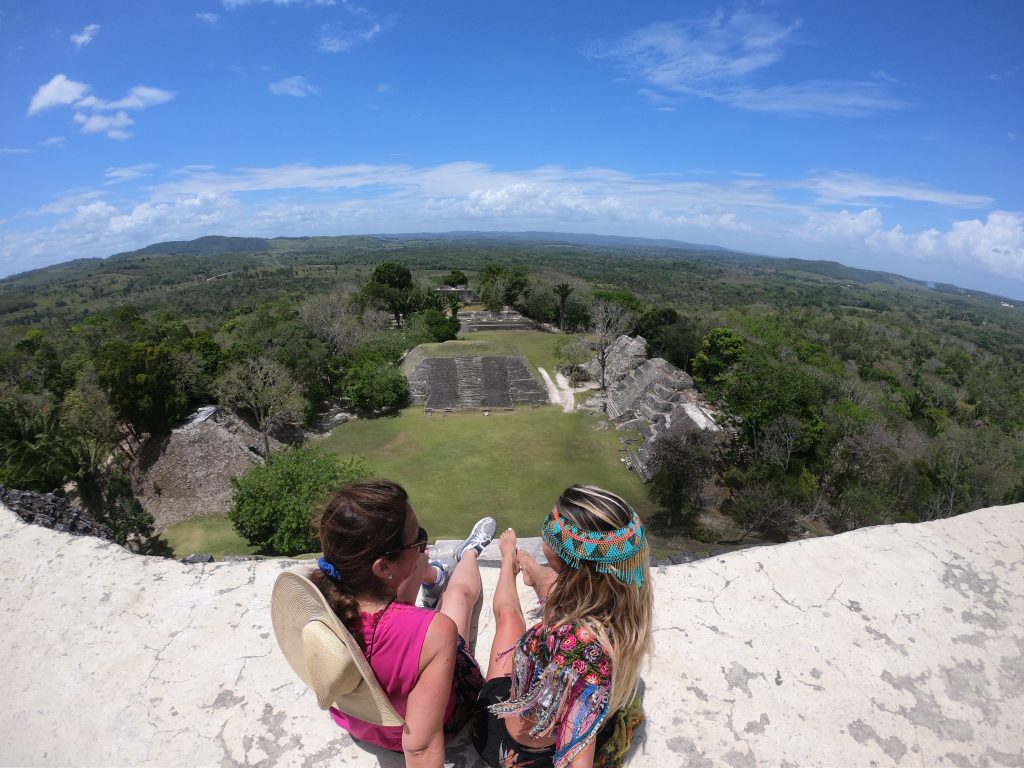 Now for the fun part! The awesome adventures that were included in our packages at Hamanasi! There's several of them to choose from and it made me want to extend my stay, but we ended up choosing the two we wanted to do the most; scuba diving the Barrier Reef, and exploring Mayan Ruins.
Snorkeling and Diving
Well, technically I was the only one dying to scuba dive and see the Belize Barrier Reef since my mom's not certified and prefers snorkeling, so we did split up briefly for that. But we still got to meet up on a small island for snacks and exchange stories about what we saw.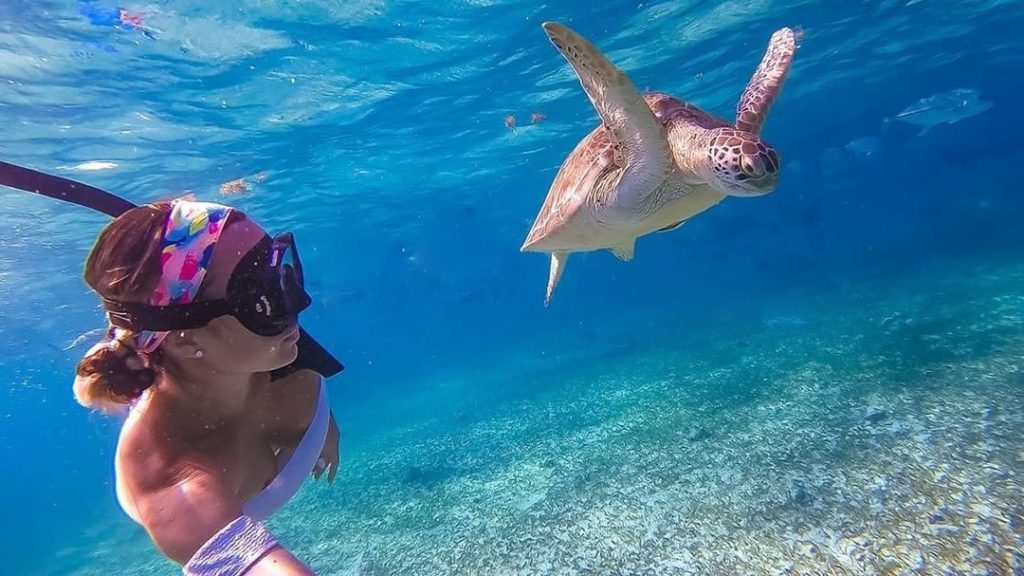 Spoiler alert: she saw way more large sea creatures like turtles, sharks, and Eagle Rays. But I still needed to see the reef in case it's not there anymore in the future. Hopefully it will though with the combined efforts of us responsible travelers, and eco-conscious hotels like Hamanasi!
Mayan Ruins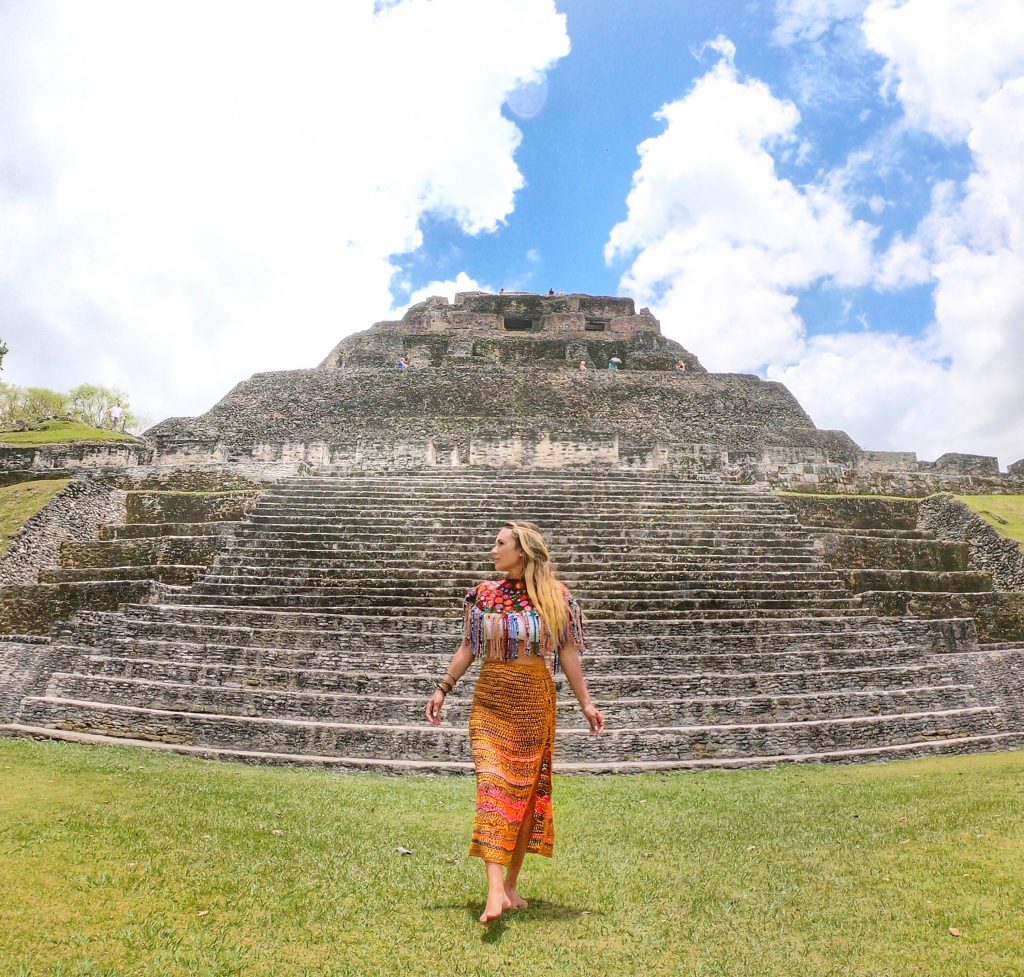 No trip to Belize is complete without a trip to the ancient Mayan Ruins, and luckily Hamanasi had two tour options available! It was hard to choose since one offered the opportunity to visit some of the last traditional Mayan's homes and learn how to cook with them, but our eyes were on the photo-prize of the larger ruins on the other tour.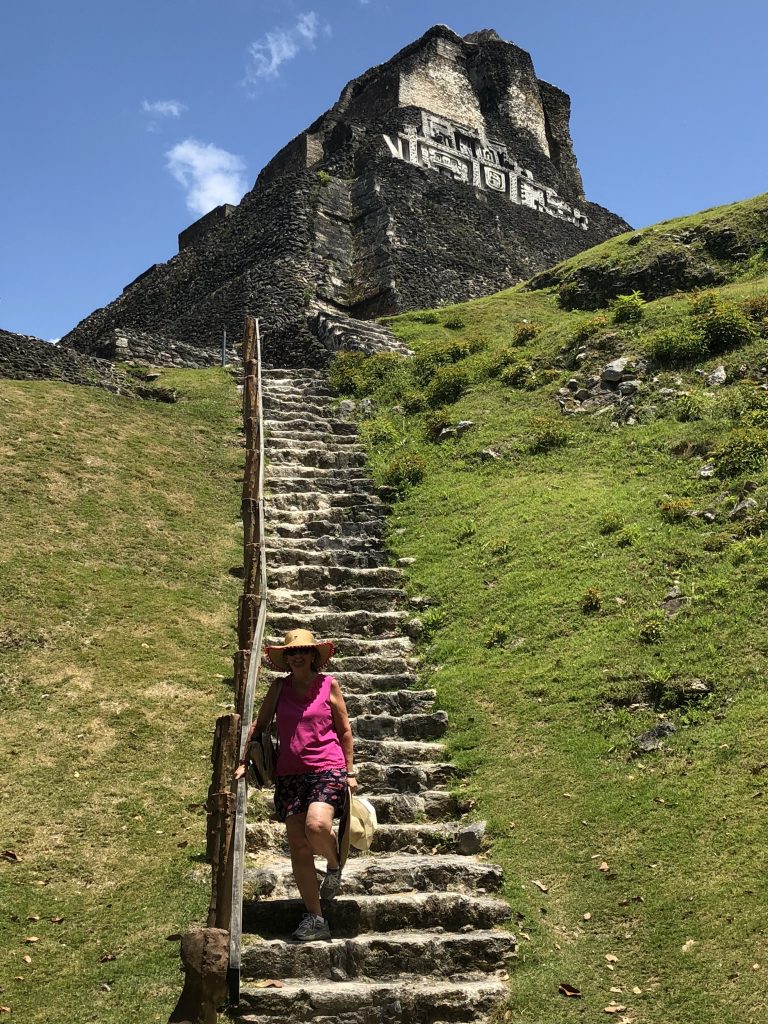 The tour we ended up taking took us to Xunantunich (pronounced shoo-nan-too-nich) and Cahal Pech, which took the entire day from 7am to 5:30pm! Our tour guide/driver was the absolute best (request Bern and feel free to bring him "Feel the Burn" shirts from the U.S.), and helped us see more than we were even scheduled to see!
For starters, my mom and I of course noticed a local market (which actually happened to be in his home town!) and he let us hop out to explore for a little bit. Full honesty here, the prices were not as cheap as I thought they would be but I still purchased an amazing Mayan "huipil" to wear for my photos!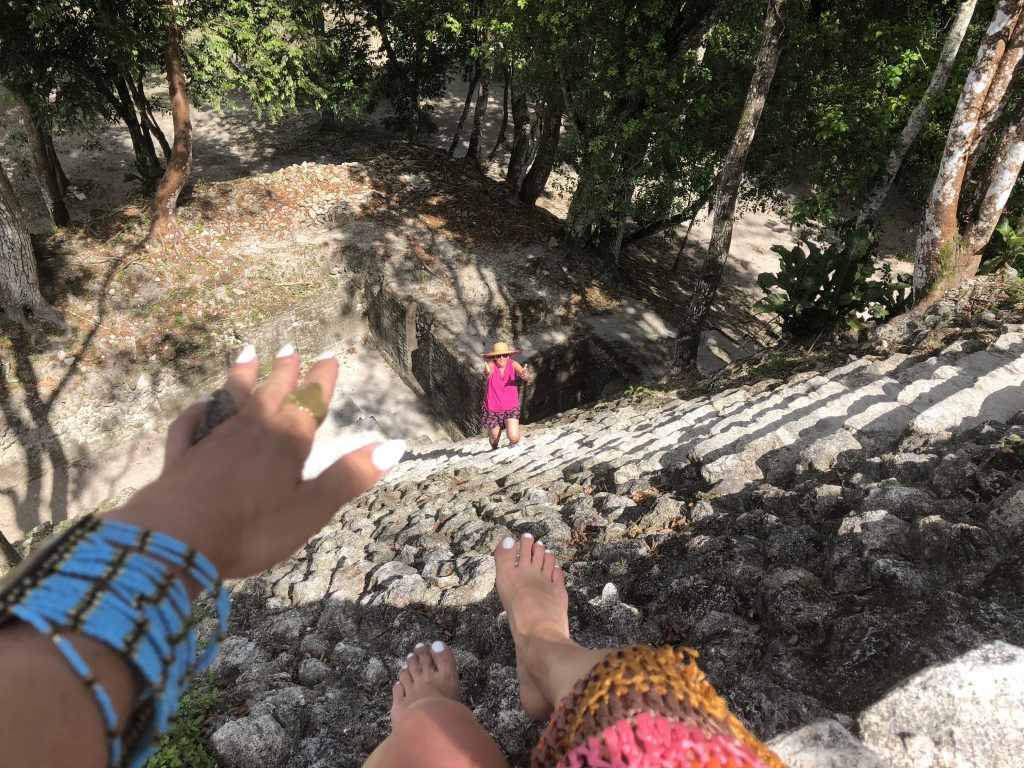 Bern was also really great at explaining the history of the Mayan ruins while my mom and I took way too many photos. My favorite photo that we took was at the very top of the main temple at Xunantunich…where she told me not to hang my feet over the edge, and then proceeded to put hers over it! Talk about a role reversal!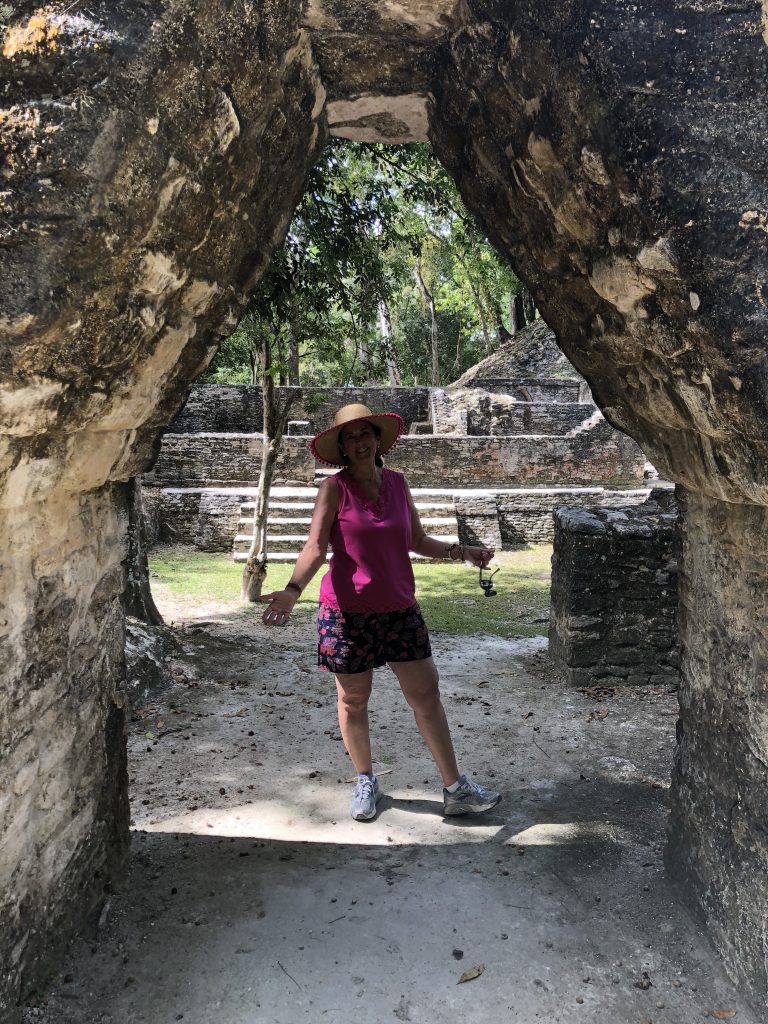 While I loved the heights and grandeur of Xunantunich, my mom was more enamored by the smaller, more maze-like ruins of Cahal Pech. Here we were able to see what a royal Mayan's home may have looked like from this area, including small rooms with lots of courtyards and open spaces.
Inland Blue Hole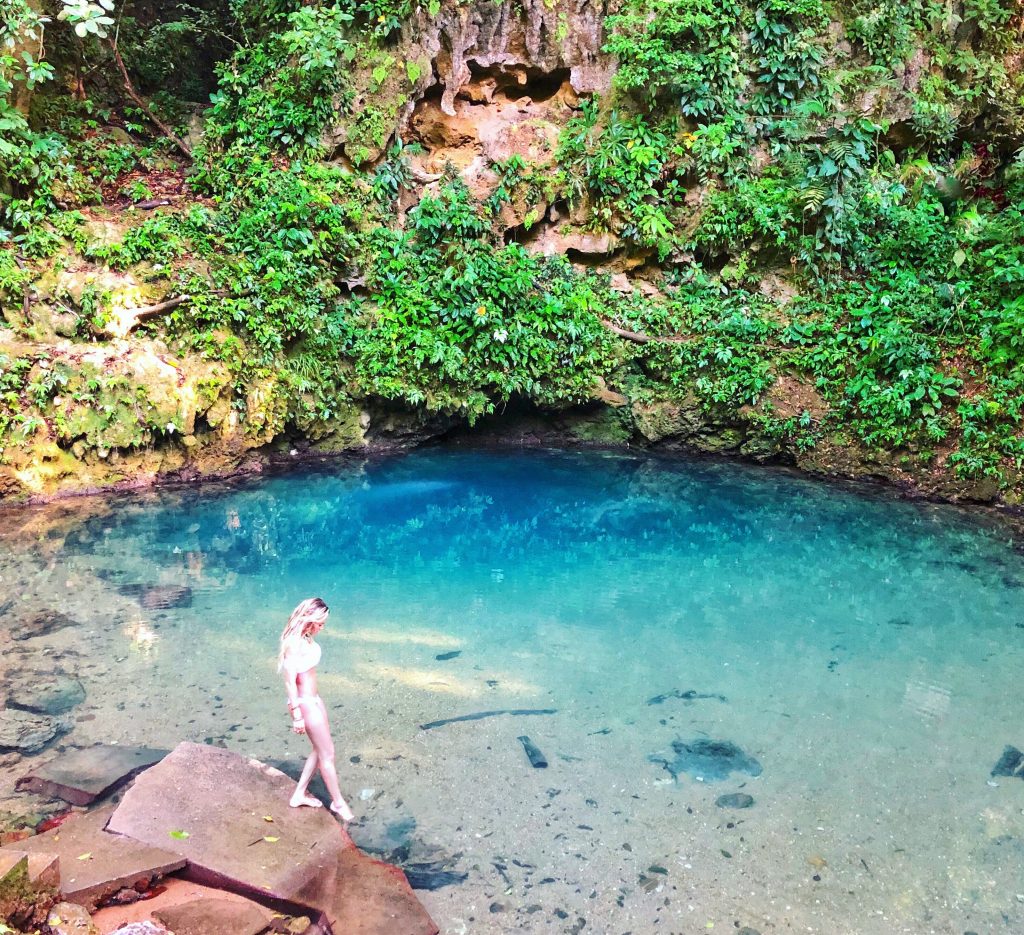 Since we only had time for two tours while we were staying at Hamanasi yet there was so much more we wanted to see, we kind of begged Bern to let us stop at the most popular cenote in the area; the inland Blue Hole. I specify "inland" because one of the most popular attractions in Belize is the ocean Blue Hole.
Anyway! We did our best to save some time in order to stop by the inland Blue Hole on the way back to Hamanasi, and made just in time! It closes around 4:30pm, and we got there at 4:15pm, which means we had the whole entire thing to ourselves!
I also wanted to stop there to show what the other tour options look like, since the Blue Hole plus cave-tubing and waterfalls was my third choice for the tours!
Special Shout Outs!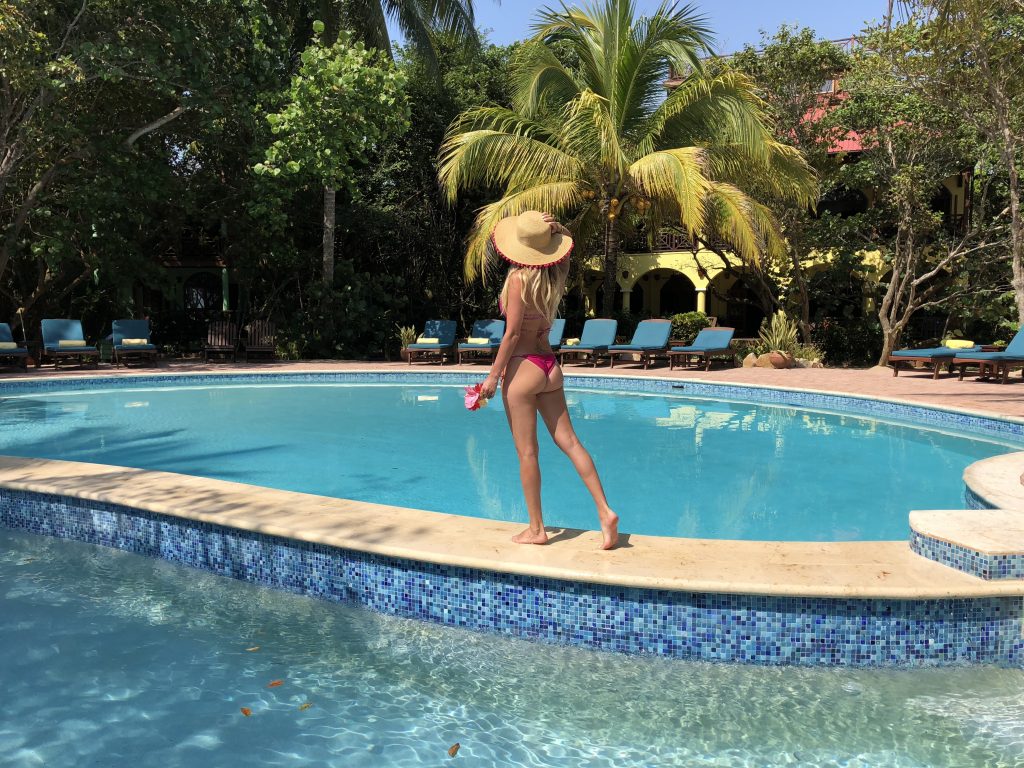 Whenever I travel, if I happen to meet someone who is exceptionally outstanding, or have an over-the top experience, I like to add in a little bonus section to shout them out that truly comes 100% from my heart.
I have quite a few of these from Hamanasi, as well as some tips for traveling in this area of Belize!
For starters, a big thanks goes to Chris for loving the idea of a mother-daughter trip at the resort and being beyond helpful with booking the trip! Jessica, an amazing local woman who runs Hamanasi's social media and was beyond accommodating to my mom and I, and even came on the sustainable garden tour with us!
Mark the bartender who hand makes the bamboo straws in order to help offset the usage of plastic straws gets a huge shout out! Be sure to check out the blog post on how and why he makes them! Bern already pretty much got an entire section of shout-outs, but he gets another one for being so awesome especially when "dealing with" and extremely high adventure-demanding person (me).
My diving squad! I'm not sure if they even knew I was a blogger/influencer but they treated me like a badass mermaid and I very much appreciated it! Big thanks to "Big Daddy" who was my dive guide for letting me play with the shark that was following me, and teaching me how to spear (lion)fish! Also Evan (aka "fluffy") for helping me take photos above water and Big Daddy's "son" for enlightening me about what it's like being a native Mayan, and how he tries to learn as many languages as possible from the visitors.
Finally the entire restaurant staff who were always so cheerful and hospital, and somehow always remembered our names! Actually every staff member at Hamanasi was beyond welcoming, which was truly appreciated!
As you can probably tell from the length of this post already, my mom and I's stay at Hamanasi was truly an unforgettable mother-daughter experience. It meant so much to me that everything we wanted to do came bundled in a package, and that everyone there seemed to want nothing more than to make our trip memorable!
If you're planning a parent-daughter, or even a multi-generation or family trip, I would 100% doing it at Hamanasi Resort! If you have any questions for me that I haven't answered in this post, please comment them below!
Disclaimer: This post is in collaboration with Hamanasi Resort, however all writing, photos, and epic experiences are my own!