Samoa Islands Key Travel Information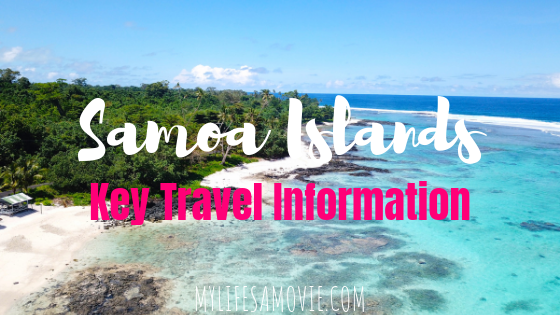 If you're looking for a true hidden gem and bucketlist destination, use my Samoa Islands key travel information to book this trip!
Not to be confused with American Samoa which is just next door, independent Samoa is not Westernized, which allows it to retain its cultural charm. Similar in appearance to Hawaii, yet lacking the heavy touristic presence, Samoa Islands is sure to impress, especially when you see the famous Samoa Trench!
So here's some key travel information to get you started, but please check out my extensive itinerary for a travel planning guide!
General Info About Samoa Islands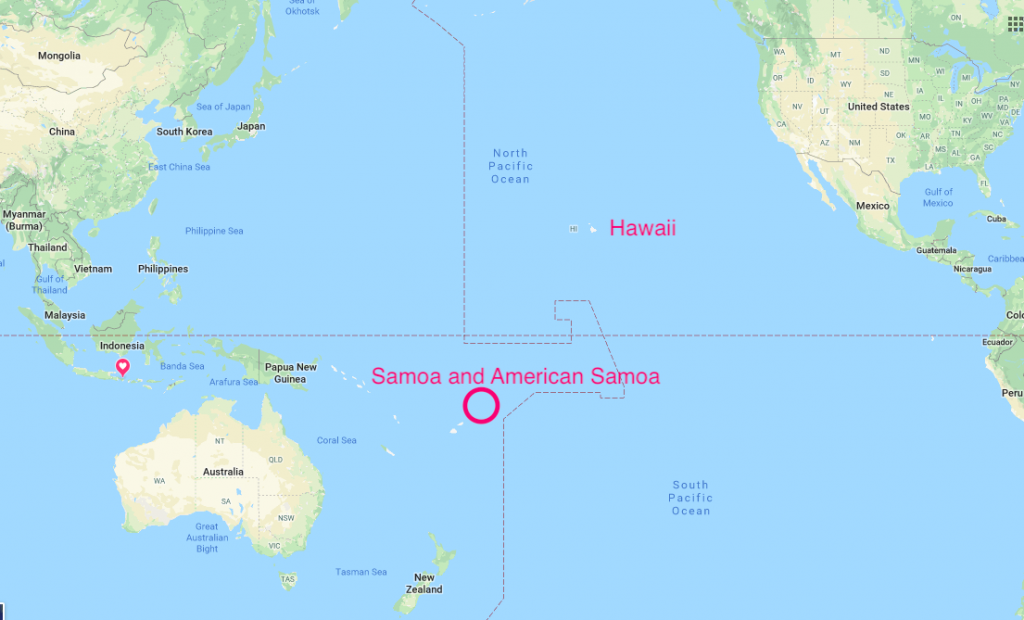 Where is Samoa Islands: In the South Pacific Ocean, 3.5 hours from New Zealand, 9 hours from Los Angeles
How to get there: Your best bet is booking a flight to Auckland then connecting to Samoa
Visa Info: None required but you MUST show proof of an ongoing flight OUT of New Zealand if you fly there before or after.
Language: Samoan and English (everyone speaks English)
Key Phrases to Know: "Talofa" pronounced "tah-low-far": Hello
People: Samoan, some New Zealand
Population: About 197,000
Religion: Christian, some Methodist, Catholic, and Mormon
NOTE! Many shops/restaurants are not open Sundays due to religious observance and alcohol is not sold either!
Currency: Tala
Exchange Rate: 1 USD = 2.64 WST
Typical Costs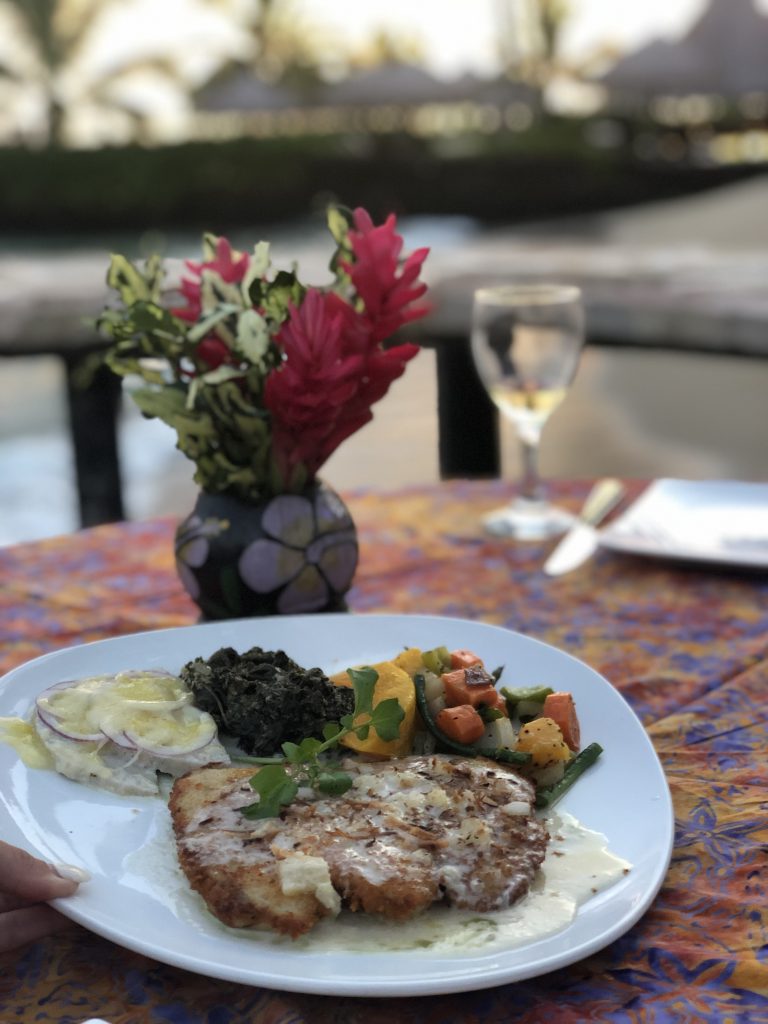 Tipping: Not expected but always appreciated
Average Costs: $5-20 Tala to visit waterfalls, $20-50 Tala to rent beach falas, $10-17 Tala for wine, $10-50 tala for food
Groceries/Alcohol: If you're trying to save money on eating/drinking out, you can go to one of the many grocery markets in Apia. We went to Trader Jack's and it had a pretty decent wine selection, as well as most of your typical groceries.
Where to Stay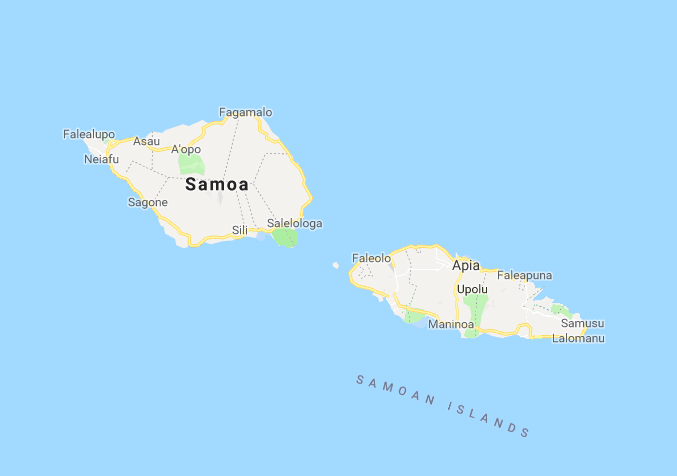 Areas to stay in: There are two islands, Upolo and Savai'i, with Upolo being the more popular one although locals will insist you check out Savai'i!
I only had time to do Upolo (and it took a week) so I can only give info for there. Apia is the main town in Upolo, but there isn't much nature to see there. On the contrary, if you stay somewhere more South, there's beautiful nature, but not many stores or restaurants.
I stayed outside of Apia the whole time and loved it, but also had a restaurant/bar onsite of where I was staying.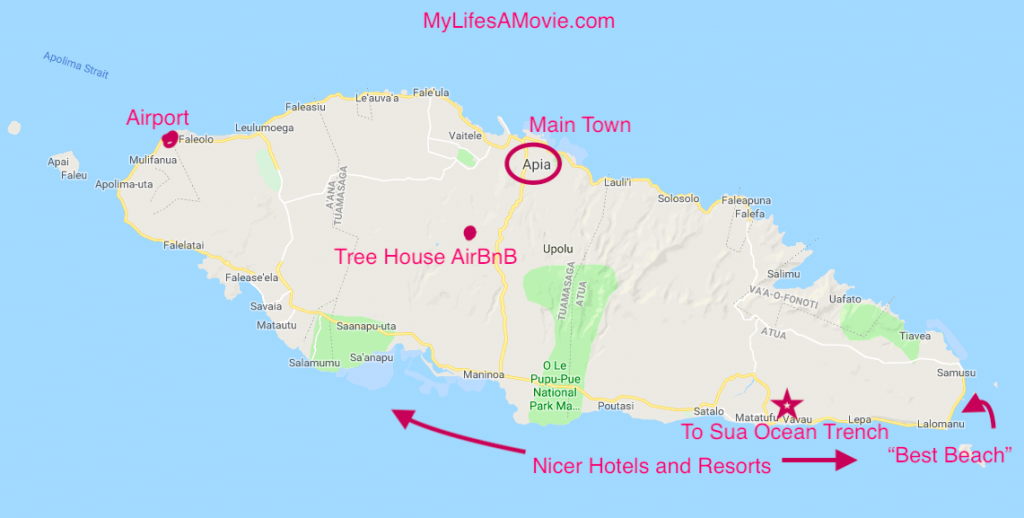 Where I stayed: Coconuts Beach Club Resort and Spa: This was probably the nicest place I got to stay at (full disclosure, it was sponsored!) and definitely worth splurging on if you're looking for luxury or a romantic escape. The food was exquisite and rooms were five star, and the entire property just made me feel like I was fully emerged in nature.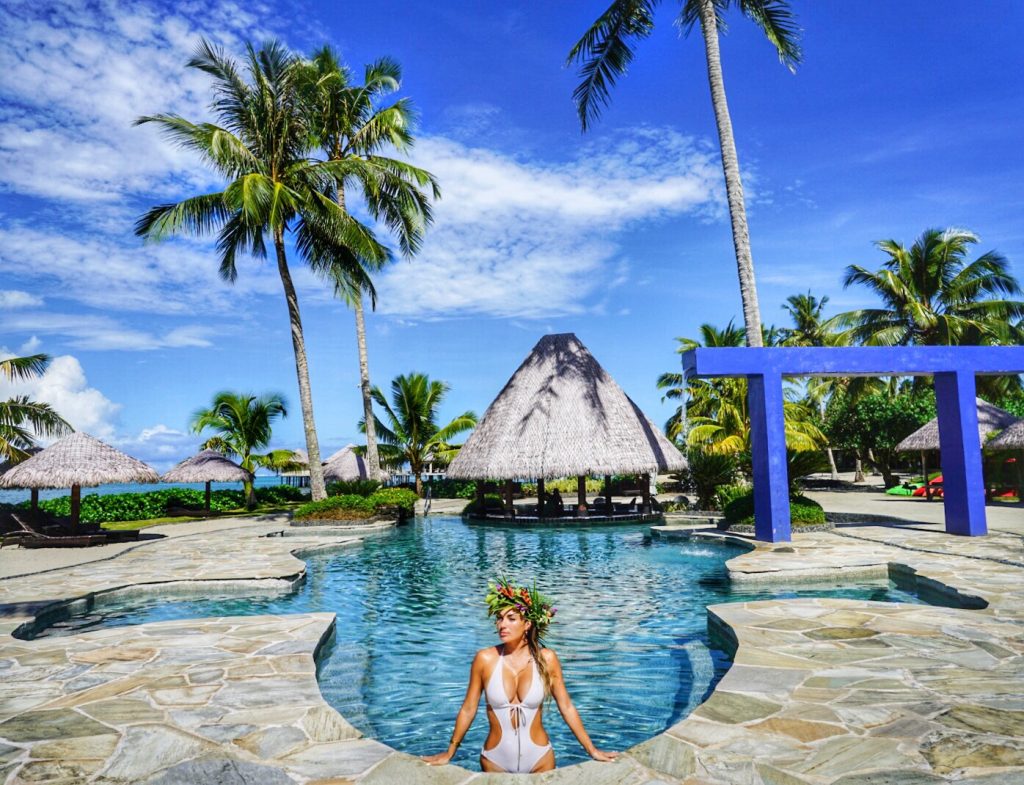 I also really loved the fact that you could see and swim with turtles every day! They come during high tide to eat the sea grass just off the shore of Coconuts, and you can watch them from a deck above, or use the free snorkel equipment to swim with them!
Saletoga Sands: This place seemed to be popular for younger groups of people and families. It has some budget-level options as well as private cabanas.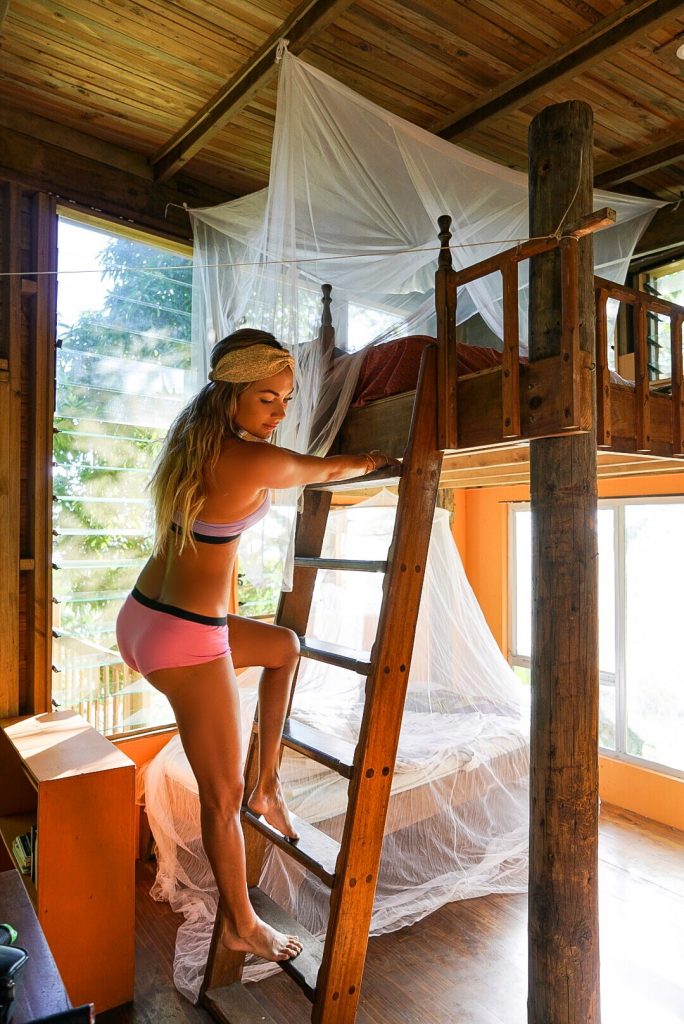 We also found a pretty cool Treehouse Airbnb in the middle of the island! It was really cool and cozy, but we definitely got a little stir crazy at night when there wasn't much to do and nothing else around!
How to Get Around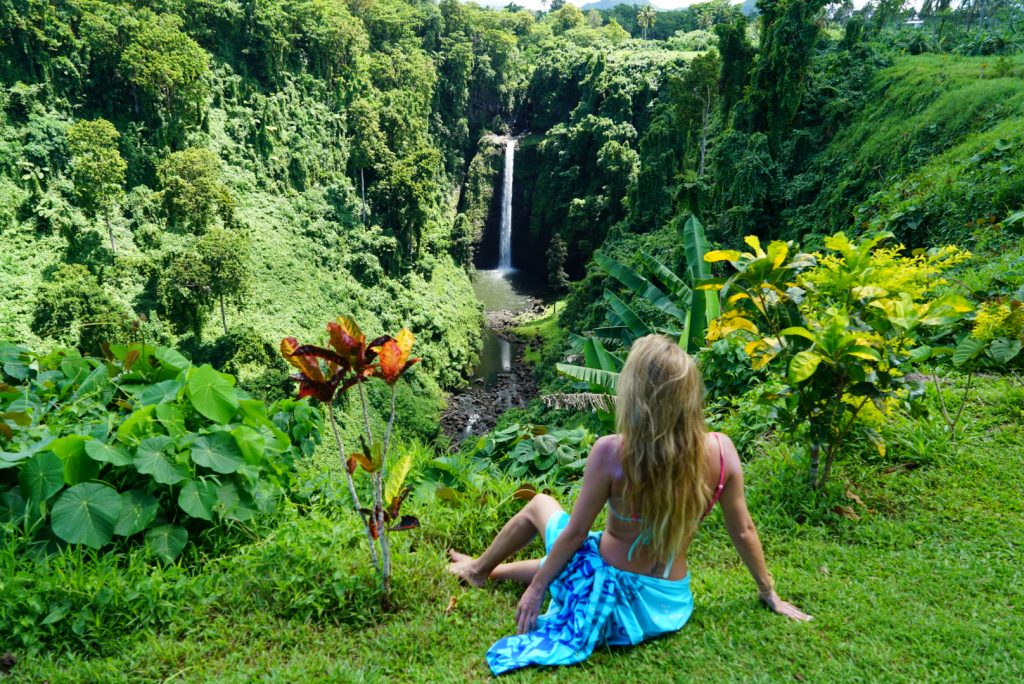 How to get around: Rent a car to get the most out of your visit! You can explore on your own using my in-depth 6 Day Samoa Self Tour Itinerary, rather than paying a lot more for a tour and being on someone else's schedule. Cars cost around $40 USD per day and you can pick up and drop off at the airport.
Keep in mind that you'll need to drive on the left side of the road (and the driver's seat is on the right side of the vehicle!). Drive no faster than 50km max on the island, and be careful with gravel or wet roads.
CAUTION: There are many animals and people who walk/congregate on the sides of the road! Slow down when approaching them, and try to stay towards the center of the road if there's no oncoming cars. Also, locals tend to always drive in the middle of the road until they approach you, kind of like a game of Chicken…you're always better off just moving over for them to pass you.
Also — EVERYONE waves, so be sure to wave at everyone you pass 🙂
Other Useful Information for Samoa Islands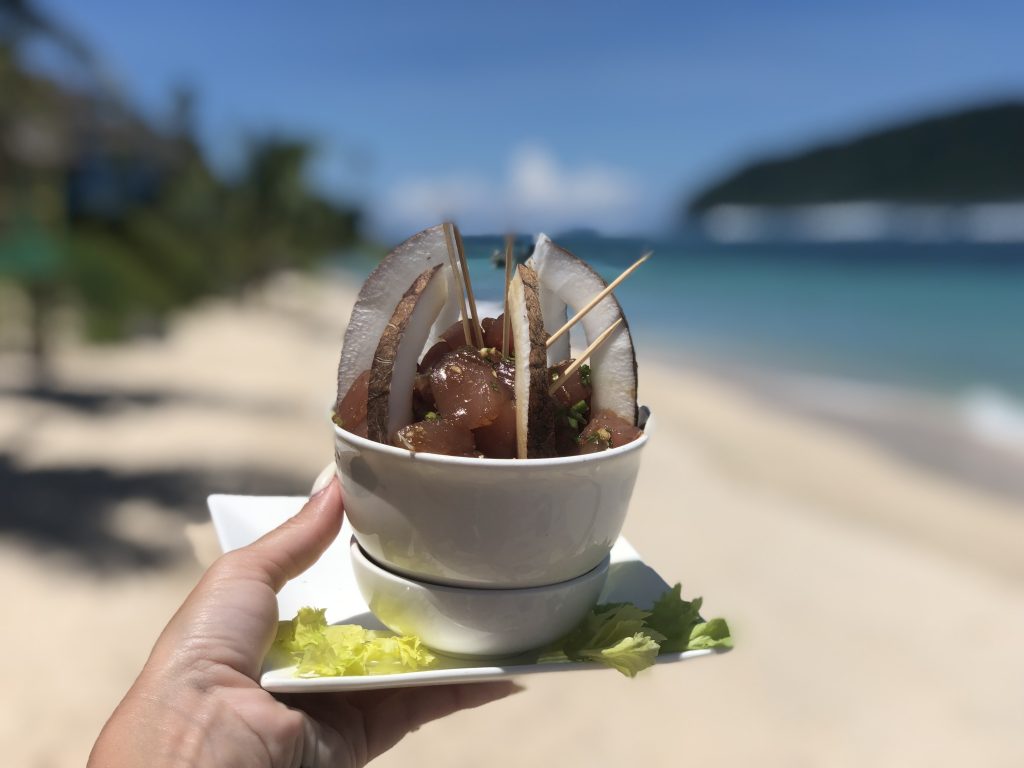 Signature food to try: ALLLLLLL the raw fish! From regular Sashimi to the local favorite called Oka, which is diced tuna in coconut milk!
Safety: Samoa is extremely safe. The only cautions I have are with driving, and making sure you're smart when it comes to playing in waterfalls or near cliffs! There's a lot of very tall waterfalls that have no one guarding them or restricting access! Don't be reckless with going too close to the edge or jumping off! I always recommend travel insurance as well (coming from the girl who has flipped in two vehicles abroad!)
Pests and Predators: Tons of mosquitos! There's a few other scary looking bugs but they won't harm you unless you mess with them. There's also a lot of dogs, and a good chance one will run up to you at some point but don't be afraid! They're mostly all friendly!
Top Highlights to See on Upolo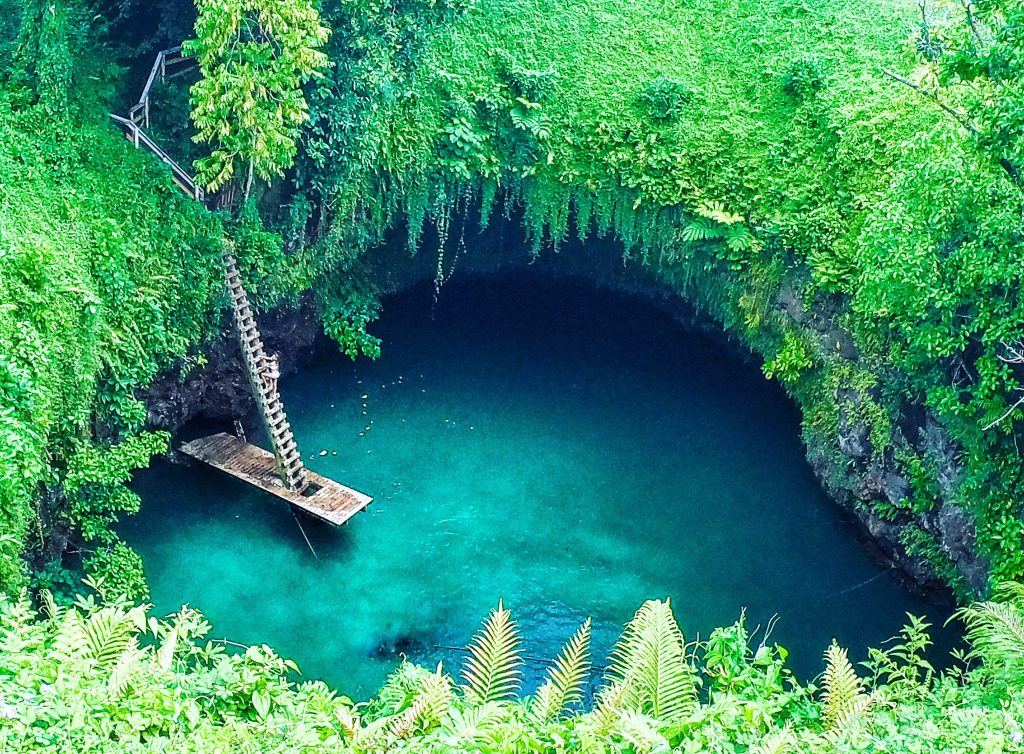 Here's a brief list of all the spots I went to that I would deem visit-worthy! You can get full details on all of them on my 7 Day Samoa Self Tour Itinerary!
To Sua Ocean Trench
Togiogiga Waterfall
Vavau Beach
Sliding Rocks Waterfall
Lalomanu Beach
Turtle Snorkeling at Coconut's
FiaFia Show at Sliema
Fuipisia Falls
Togiogiga Falls
Apia Craft and Food Market
Live Music and Dinner

Key Items to Bring: To be completely honest, I didn't pack much for this week-long trip, and ended up only wearing about three outfits (but A LOT of swim suits). So this list is comprised of the items I actually used, and also ones I ended up needing to buy!
Mineral Based Sunscreen
Insect Repellent
Quick Dry Towel
Waterproof Sandals
Swimsuits
Cover Ups
Sunglasses
Hats
Travel Backpack
Spare Batteries
Universal Adapter
Moisturizing Hair Conditioner
Healing/Repairing Skin Cream or Oil
GoPro
Selfie Stick
Drone
Sony